Description
touRRoir18 – A Flagship Event – Galway, West of Ireland 2018 European Region of Gastronomy.

touRRoir is a cross sector global forum on Food Tourism and Culture which takes place on Monday and Tuesday April 23rd and 24th in the National University of Ireland Galway and is a flagship event of Galway, West of Ireland 2018 European Region of Gastronomy.
Monday April 23rd 2018 - 7.00pm to 11.00pm – touRRoir Hall of Fame Awards Collaborative Gala Black Tie Dinner in the Aula Maxima, National University of Ireland Galway.
The evening will commence with a Welcome Reception featuring craft brewers and distillers and cultural entertainment. Afterwards guests will take their seats for the Hall of Fame Awards Dinner. Honourees from around the world will be inducted to the touRRoir Hall of Fame. These are individuals, teams or destinations that have made a positive and significant impact through the cross collaboration of food, tourism and culture. Dinner will be inspired by Galway, West of Ireland's landscape and seascape and crafted by a collaboration of Irish and internationally acclaimed chefs.
Tuesday April 24th 2018 - 09.00am to 10.00pm - touRRoir Global Forum followed by Networking Reception and Dinner – Food Tourism & Culture IRELAND in Action
touRRoir is the world's leading international symposium bringing together thought leaders, experienced practitioners and change agents for a unique cross sector dialogue on the future and increasingly cross-dependent sectors of Food, Tourism & Culture. Not only do the Food Tourism and Culture sectors represent giant "industries" in their own right but their cross-sector effect on businesses, places and communities and their economies and social fabric is hugely significant. Cross-sector collaboration is now essential - both in terms of long term policy formation, strategic thinking, infrastructure development and capital expenditure. At consumer level the search for authenticity and truth in product, service and experience is probably the single most significant movement in business today. This authenticity seeking movement combined with a growing awareness of our increasingly fragile physical and socio-political environments and increasing concern of the long term effects of technology disruption is raising major policy questions at the highest levels particularly in these three giant economic sectors – Food, Tourism and Culture. In the more immediate term creative and pragmatic cross-sector co-operation across Food, Tourism and Culture at a community level - from the village right up to the supra-national regions - is the key to unlocking local indigenous economic and social dividends as well as securing a more sustainable and equitable future for us all. And what could be a more powerful authentic experience for consumers than the unique multi-sensory experience resulting from close and appropriate co-operation between Food, Tourism & Culture.
Presentations, panel debates and fireside sessions from food travel experts, international chefs, hospitality, travel industry and culture professionals and key influencers in soft power will feature latest trends, best-in-class thinking, cutting-edge innovation and lots of inspirational examples of co-operation that works.

An essential ingredient of Good Food Ireland events is audience interactivity and open debate. Expect a lot of creative audience participation both in the room and from outside the room via social media!

Networking breaks will provide opportunities for regional chefs and producers to highlight the best of local Irish produce and cuisine with special acknowledgement for Galway and the West of Ireland's status as 2018 European Region of Gastronomy.

Galway's international reputation as a hotbed of world class culture will be much in evidence
8.30am Forum Registration
9.30am Opening Ceremony
4.45pm Networking Drinks Reception & Cultural Activities
6.45pm Networking Dinner – Food Tourism Culture IRELAND in Action
10.00pm touRRoir18 close
All VAT registered organisations outside Ireland who have a VAT number and should not be charged VAT please email us directly at info@tourroir.com along with your order id number
Special Accommodation Rates, Transport & Travel Information can be found on www.tourroir.com/tickets-18
We look forward to welcoming you to touRRoir Galway 2018
Organiser of touRRoir Galway 2018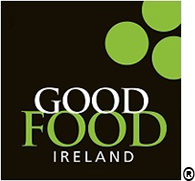 Good Food Ireland  is the trusted standard for food and drink experiences of the island of Ireland. All those recommended are committed to using indigenous Irish ingredients supporting Irish farmers, food producers and fishermen, creating sustainable communities and safeguarding the future livelihoods of local people.
In 2006 Good Food Ireland pioneered the link between Ireland's agri-food and tourism hospitality sectors to develop food tourism as an economic driver for Ireland. The brand was crafted based on strict criteria around a commitment to using Irish food and drink produce, supporting Irish farmers, food producers and fishermen. In 2013 Grant Thornton carried out a business insights survey which reported that 92% of all Good Food Ireland providers increased their purchasing of Irish food over the previous year, which contributed in the region of 50 million to the local economy. All over the island of Ireland restaurants, pubs, cafés, accommodation providers and food and drink producers joined the mission being independently approved to meet the criteria and then marketed through the brand to Irish consumers and international visitors. Today Good Food Ireland has become a trusted brand for authentic Irish food experience.
Good Food Ireland has a proven track record in hosting events. It has represented Ireland at international events and has been invited many times by government and its agencies to showcase Ireland's food produce and cuisine. Events such as the Volvo Ocean Race, The Breeders Cup World Horse Racing Championship and The Web Summit where Good Food Ireland brought together over 600 food producers and chefs to serve local food to some 20,000 delegates from 100+ countries. Good Food Ireland has been honoured with an invitation to The White House, met Queen Elizabeth on her visit to Ireland, invited to produce numerous Irish Showcases at International Embassies and has been awarded "Best Food Experience" by The Irish Tourism Industry Confederation.
Good Food Ireland once again leads the way with touRRoir. Having put in action the cross collaboration of these three giant sectors Food, Tourism and Culture for over 12 years and benefitted industry and community, Good Food Ireland now wants a gear change for a better economic future with sustainable livelihoods for all stakeholders including consumers.
touRRoir18 is gratefully supported by Galway, West of Ireland 2018 European Region of Gastronomy, National University of Ireland Galway, Masterchefs Hospitality Group, Bord Bia, Udarás na Gaeltachta, Failte Ireland, Tourism Ireland amongst others.