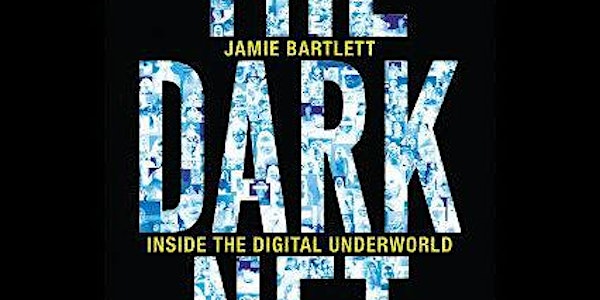 TRADE/SECRETS: THE DARK NET WITH JAMIE BARTLETT
When and where
Location
Science Gallery Dublin Pearse St Dublin 2 Ireland
Refund Policy
Contact the organiser to request a refund.
Description
An insight into the underground world of the darknets which overlay the public Internet, are not indexed by search engines and require specific software, configurations or authorisation to access and navigate them. Jamie Bartlett talks about his book The Dark Net and his immersion in the Internet's most shocking and unexplored subcultures, from making purchases on the Amazon of drugs to hanging with Bitcoin anarchists to exploring the encrypted world of the Tor network. Jamie will describe meeting the real people who are part of the net's most hidden spaces and will consider the darker side of life online, and what online anonymity does to human behaviour and belief - both good and bad.
Jamie Bartlett is Director of the Centre for the Analysis of Social Media, a collaboration between Demos and the University of Sussex. Jamie's work focuses on the ways in which social media and modern communications and technology are changing political and social movements, and emerging methodologies to study them. He is the author of The Dark Net, a bestselling book about shocking internet subcultures published by Random House. He writes a weekly column for the Telegraph on technology and is a frequent commentator in national and international media outlets.
This talk is part of the TRADE/SECRETS series, uncovering formulas, processes and practices from cryptocurrencies to secret networks and media hidden for you to find taking place as part of SECRET: NOTHING TO SEE HERE at Science Gallery Dublin.