Event Information
Location
233 East Erie
Chicago, IL
Description
ICCE Training of Trainers, Chicago, Illinois
State of the Art Faculty
August 6th through August 10th, 2012.
The International Center for Clinical Excellence is pleased to announce the annual Train the Trainers conference to be held in Chicago, Illinois (USA) from August 6th through August 10th, 2012. As the title of the event implies, emphasis will be placed on preparing participants to provide training, consultation, and supervision to therapists, agencies, and healthcare systems in the United States and abroad. This intensive, hands-on training also represents the first step for those interested in becoming a recognized trainer in the Client Directed, Outcome Informed approach and an "Associate" of the ICCE.

State of the Art faculty include, ICCE Director, Scott D. Miller, Ph.D., ICCE Associate and Training Coordinator Julie Tilsen Ph.D. and special guest ICCE Senior Associate and Director of Professional Development, Cynthia Maeschalck, MA, CCC. Through a combination of didactic presentations, skill building exercises, and feedback, participants will learn:
Step by step instructions for training clinicians in Client Directed Outcome Informed (CDOI) / Feedback Improved Therapy (FIT).
How to use CDOI in supervision.
Methods and practices for dealing with and overcoming individual and agency inertia.
Tips for top training sessions, learning and mastery exercises, and transformational presentations.
The process of successful system transformation.
For more information about contact events@centerforclinicalexcellence.com or follow us on Twitter and Facebook.
Scott D. Miller, Ph.D
Scott D. Miller, PhD, is a co-founder of the Center for Clinical Excellence, an international consortium of clinicians, researchers, and educators dedicated to promoting excellence in behavior health. Dr. Miller conducts workshops and training in the United States and abroad, helping hundreds of agencies and organizations, both public and private, to achieve superior results. He is one of a handful of "invited faculty" whose work, thinking, and research is featured at the prestigious "Evolution of Psychotherapy Conference." His humorous and engaging presentation style and command of the research literature consistently inspires practitioners, administrators, and policy makers to make effective changes in service delivery.
Scott is the author of numerous articles and co-author of Working with the Problem Drinker: A Solution Focused Approach (with Insoo Berg [Norton, 1992]), The "Miracle" Method: A Radically New Approach to Problem Drinking (with Insoo Kim Berg [Norton, 1995]), Finding the Adult Within: A Solution-Focused Self-Help Guide (with Barbara McFarland [Brief Therapy Center Press, 1995]), Handbook of Solution-Focused Brief Therapy: Foundations, Applications, and Research (with Mark Hubble and Barry Duncan [Jossey-Bass, 1996]), Escape from Babel: Toward a Unifying Language for Psychotherapy Practice (with Barry Duncan and Mark Hubble [Norton, 1997]), Psychotherapy with Impossible Cases: Efficient Treatment of Therapy Veterans (with Barry Duncan and Mark Hubble [Norton, 1997]), The Heart and Soul of Change (with Mark Hubble and Barry Duncan [APA Press, 1999] and Bruce Wampold [2nd Edition, 2009]), The Heroic Client: A Revolutionary Way to Improve Effectiveness through Client-Directed, Outcome-Informed Therapy (with Barry Duncan [Jossey-Bass, 2000], and Jacqueline Sparks [Revised, 2004]), and the forthcoming Achieving Clinical Excellence: Lessons from the Fields Most Effective Practitioners.
Julie Tilsen, MA, LP, PhD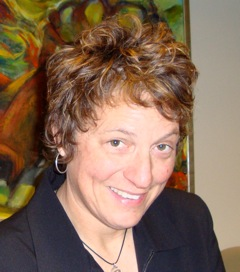 Julie Tilsen, MA, LP, PhD is Training Director for the International Center for Clinical Excellence and an associate of the Taos Institute. She is regular invited faculty at the international Therapeutic Conversations Conference, and is the 2011 recipient of the Minnesota Association of Marriage and Family Therapy Distinguished Service Award. In her therapy practice, Julie works with kids, youth, and families. She also provides training and supervision to therapists and youth workers in socially just, anti-oppressive practices informed by constructionist philosophy, and serves as the clinical consultant to several agencies serving homeless and precariously housed youth. Julie publishes in professional journals and her work is featured in several counselor training videos produced by Alexander Street Press including: "Queer Theory in Action: Theoretical Resources for Therapeutic Conversations (parts 1 & 2);" "Feedback Informed Treatment;" "Therapy as Social Construction;" and "iYouth: Kids, Counseling, and Pop Culture." She is especially interested in the application of queer theory and cultural studies methodologies to practice, and is a faithful fan of the University of Minnesota Women's Hockey Team, Glee, bike riding, and local craft beers.
Cynthia Maeschalck, MA, CCC
Cynthia Maeschalck,MA, CCC is the Director of Proffessional Development, Senior Associate, Advisor and Trainer for the International Center for Clinical Excellence. Cynthia has over 32 years of experience in behavioural health services. In addition to a private consulting and training practice, Cynthia supervises a multidisciplinary mental health and addictions team and is the FIT practice lead for Mental Health and Addiction Services in Vancouver, Canada. She has had extensive practical experience and expertise in implementing FIT practice in agencies and is particularly interested in assiting agencies to develop a "FIT culture". Cynthia also has extensive experience with FIT clinical supervision practice. Cynthia is the co-author of the recently published ICCE manuals including the FIT Supervision manual and the FIT Advanced Applications manual. She also co-authored a sidebar article published in the "Supershrinks" edition of the Psychotherapy Networker.
Look forward to seeing you there,
Scott D. Miller, Ph.D. and The ICCE Team
scott@centerforclinicalexcellence.com
BTW, if you'd like a taste of what other participants thought of the event take a look from TOT 2010 here.
Date and time
Location
233 East Erie
Chicago, IL