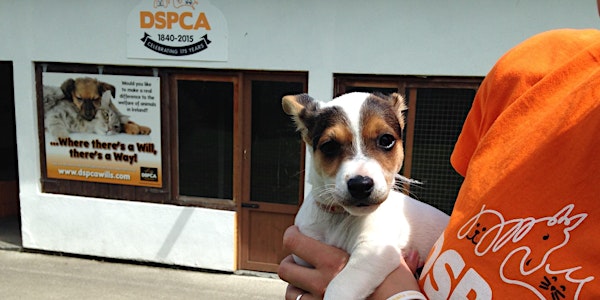 Multiple dates
Transition Year Work Experience/Community Service at DSPCA 2022-2023
Transition Year Work Experience/Community Service at the DSPCA 2022-2023 - Week Long Work Placement -Multiple Dates Available
Date and time
Mon, 5 Sep 2022 09:00 - Mon, 22 May 2023 16:30 IST
Location
DSPCA Mount Venus Rd Rathfarnham Dublin 16 Ireland
About this event
NOTICE TO ALL WORK EXPERIENCE STUDENTS
***PLEASE BE AWARE THAT THESE DATES ARE SUBJECT TO CHANGE OR CANCELATION DUE TO COVID 19***
We have opened up a minimum number of places and will have a waiting list for people who do not manage to get a place. Once things have returned to "normal" post Covid 19 we should be in a position to offer more and these will be given to those people on the waiting list as places become available.
The Following requirements apply:
DSPCA Work Experience is open to Junior Members of the Society only. If your membership has lapsed you can rejoin at this link www.dspca.ie/junior-membership.
Work Experience in the DSPCA is carried out strictly on a block week basis, i.e. Monday to Friday, 8.45am to 4.30pm only. 
You will be expected to be in the DSPCA for the full 5 days - this is a Work Placement and we would respect it if hospital appointments, sports events and other required time off be postponed until after the period of work placement where possible.
Please be aware that a lot of your work will be cleaning the animals bedding areas and picking up poo.
Unfortunately we cannot take students suffering from animal hair allergies as the placement requires working in confined spaces with multiple dogs and cats.
Students must be able to get to us as we are not on a bus route and the road is not recommended for walking.
It is recommended that students have an up to date anti tetanus vaccine. There may be a for Covid 19 Vaccine certs but this will be known closer to the time.
Students must be insured by their school for the weeks of Work Experience.
Please note - if you wish to do 2 weeks' work placement you must book in separately for each week.
Places cannot be exchanged once booked so please make sure you have booked the right dates.
Please Note - We can not take on students doing one day a week.
To apply for a place for the Gaisce Awards please email education@dspca.ie
The DSPCA, Ireland's oldest and largest animal rescue shelter is delighted to be able to offer work experience placements to students in Secondary Schools as part of their Transition Year or LCA.
As you can imagine, places at the shelter are limited, and we advise all students who are interested to apply as soon as possible if they wish to secure a placement during the academic year. We have found that many schools choose the same weeks, thus increasing demand.
If you require any further information relating to our work experience programme, please email on education@dspca.ie
About the organiser
Mission Statement
The Dublin Society for Prevention of Cruelty to Animals (DSPCA) has been in operation since 1840. We take care of the sick, injured, and cruelly treated animals in our community. We are the oldest and have grown to be the leading animal welfare charity in Ireland. Our mission is to promote and protect the welfare of all animals. Our strategy acknowledges that animal welfare education and our work within the community for both adults and children will be essential to achieving our vision where every animal is treated with kindness and respect.
About This Cause
The Dublin Society for the Prevention of Cruelty to Animals mission is to prevent cruelty and neglect of animals through fostering the compassionate relationship between animals and people. It is a charitable, non-profit, independent organisation. It operates in Dublin city and county. The mission is to be accomplished through education, advocacy, community programmes and our rescue and rehoming centre.

DSPCA & Community:
Behind everything we do lies the unique bond with people and animals. Our work is centred around helping animals but what stems from that is animals helping people. We see firsthand the benefits of owning a pet has and the social change it can mean for people. How animals can enrich the lives of children, families, the elderly and people who face social and mental health challenges. We work with St. John of God, Merchants Quay Project and many other organisations within the community.

We rehome over 2200 animals each year through our rescue and rehoming centre.