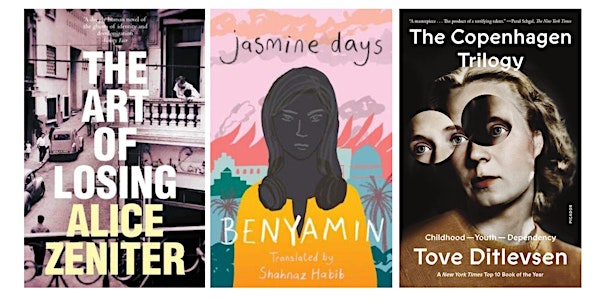 Translated Literature Book Club
Online Translated Literature Book Club
Refund Policy
Contact the organiser to request a refund.
About this event
Our book club meets at 6:30pm Irish time on the third Tuesday of each month during term to discuss a book that has recently been translated into English.
New members are always welcome. There is no membership fee and you are welcome to attend as many or as few meetings as you wish. All of books chosen are available to order from good bookshops and Irish public libraries.
These are the books we will be discussing this term:
Tuesday, 20 September 2022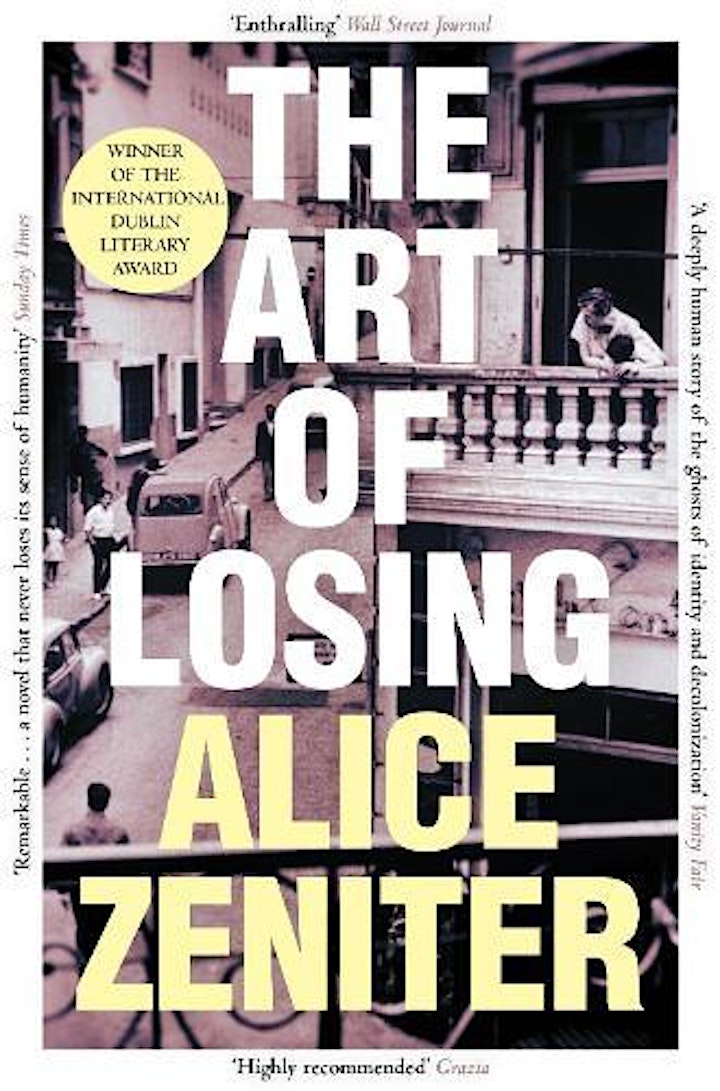 The Art of Losing by Alice Zeniter, translated from the French by Frank Wynne
Naïma has always known that her family came from Algeria – but up until now, that meant very little to her. Born and raised in France, her knowledge of that foreign country is limited to what she has learned from her grandparents' tiny flat in a crumbling French sink estate: the food cooked for her and the few precious things they brought with them when they fled. On the past, her family is silent. Why was her grandfather Ali forced to leave? Was he a harki – an Algerian who worked for and supported the French during the Algerian War of Independence? Once a prosperous landowner, how did he become an immigrant scraping a living in France? Naïma's father, Hamid, says he remembers nothing. A child when the family left, in France he re-made himself: education was his ticket out of the family home, the key to acceptance into French society. But now, for the first time since they left, one of Ali's family is going back. Naïma will see Algeria for herself, will ask the questions about her family's history that, till now, have had no answers. Spanning three generations across seventy years, Alice Zeniter's The Art of Losing tells the story of how people carry on in the face of loss: the loss of a country, an identity, a way to speak to your children. It's a story of colonisation and immigration, and how in some ways, we are a product of the things we've left behind.
Alice Zeniter is a French novelist, translator, scriptwriter and director. Her novel Take This Man was published in English by Europa Editions in 2011. Zeniter has won many awards for her work in France, including the Prix Littéraire de la Porte Dorée, The Prix Renaudot des Lycéens and the Prix Goncourt de Lycéens, which was awarded to The Art of Losing. She lives in Brittany.
Frank Wynne is an Irish translator who has translated and published comics and graphic novels and began translating literature in the late 1990s. He has translated works by, among others, Michel Houellebecq, Frédéric Beigbeder and Ahmadou Kourouma , and has won a number of awards, including the DUBLIN Literary Award 2002, Scott Moncrieff Prize and the Premio Valle Inclán.
Alice Zeniter and Frank Wynne won the 2022 Dublin Literary Award for this novel.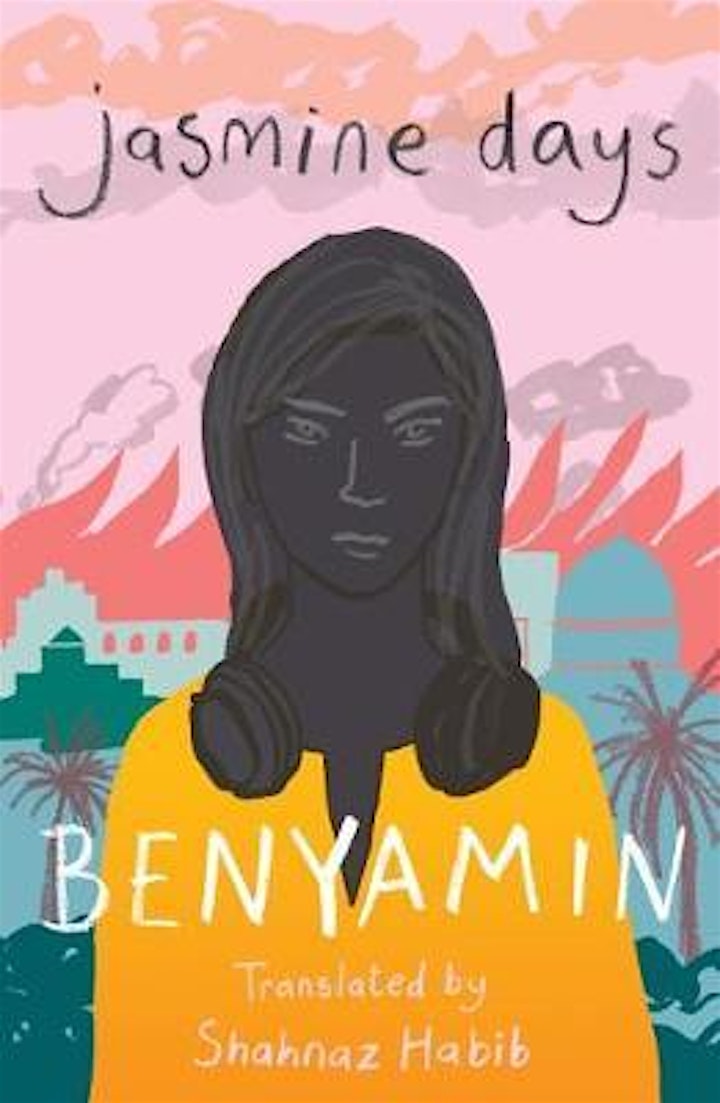 Jasmine Days by Benyāmin, translated from the Malayalam by Shahnaz Habib
Radio Jockey Sameera Parvin from Pakistan is a young immigrant living with her extended family in an unnamed city somewhere in the Middle East. Sameera thrives in her job and is the darling of her family, but her happy world starts to fall apart when revolution stirs in her adopted country. As the people's protests gather strength, she is forced to choose between family and friends, loyalty and love, life and death.
Jasmine Days by Benyāmin was first published in Malayalam in 2014 . It won the inaugural JCB Prize for Literature (India) and was longlisted for the Dublin Literary Award in 2020. The novel was translated into English by Shahnaz Habib, an Indian essayist, fiction writer and translator based in the USA.
NB: if you have any difficulty sourcing this book, please email littrans@tcd.ie
Tuesday, 15 November 2022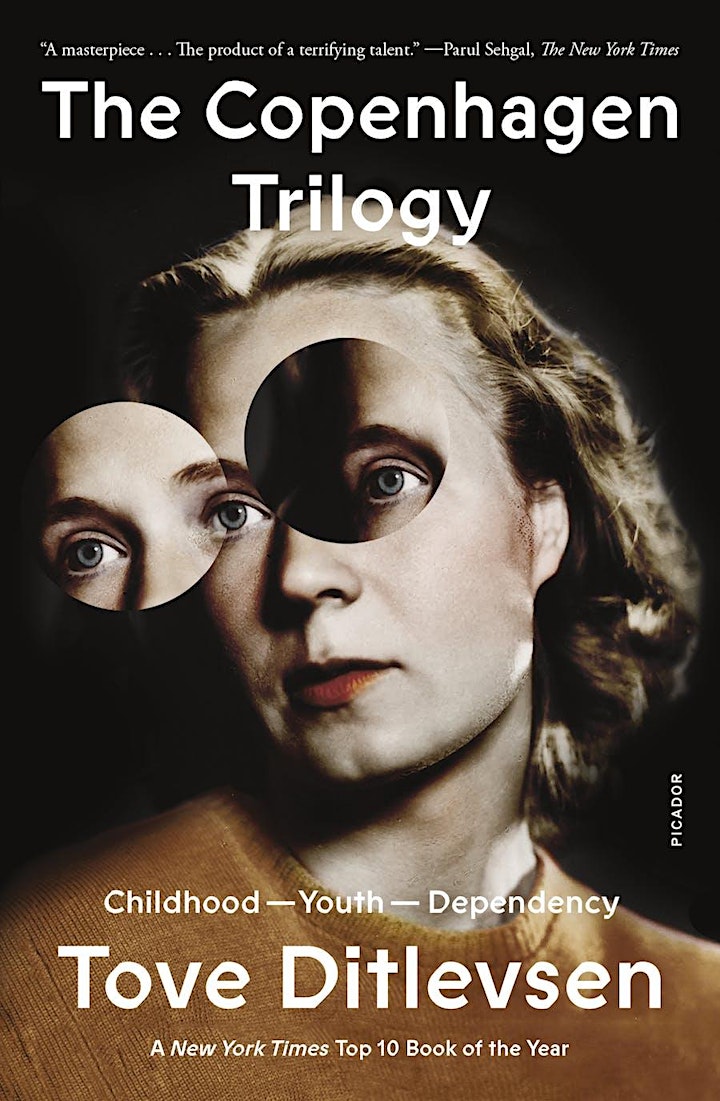 Tove Ditlevsen is celebrated as one of the most important and unique voices in twentieth-century Danish literature, and The Copenhagen Trilogy (1969–71) is her acknowledged masterpiece. Childhood tells the story of a misfit child's single-minded determination to become a poet; Youth describes her early experiences of sex, work, and independence. Dependency picks up the story as the narrator embarks on the first of her four marriages and goes on to describe her horrible descent into drug addiction, enabled by her sinister, gaslighting doctor-husband. Throughout, the narrator grapples with the tension between her vocation as a writer and her competing roles as daughter, wife, mother, and drug addict, and she writes about female experience and identity in a way that feels very fresh and pertinent to today's discussions around feminism. Ditlevsen's trilogy is drawn from her own experiences, but reads like the most compelling kind of fiction.
About the Translators:
Tiina Nunnally is an award-winning translator (from Danish, Norwegian and Swedish) and novelist. She was awarded the prestigious PEN Translation Prize in 2001 for her translation of the third volume of Sigrid Undset's Kristin Lavransdatter. Her translations of Hans Christian Andersen and Tove Ditlevsen for Penguin Classics have been widely praised.
Danish translator Michael Favala Goldman is a poet, educator and jazz clarinettist. Among his translated books are Dependency by Tove Ditlevsen, The Water Farm Trilogy by Cecil Bødker, and Something To Live Up To, Selected Poems of Benny Andersen.
Goldman's books of original poetry include Who has time for this? (2020), Slow Phoenix (2021), and Small Sovereign (2021). His work has appeared in numerous literary journals and has been favourably reviewed in the New York Times and The London Times.
We send our Silver and Gold Friends all the year's book club books for no extra charge. In addition, our Friends get a whole range of other benefits.
If you love translated literature and want to help support Trinity Centre for Literary and Cultural Translation in its activities, you can sign up to our Friends programme as an add-on when you book your ticket.