About this Event
Unfortunately, due to unforeseen circumstances, we have had to postpone this event for the time being. We hope to reschedule it at a later date.
To mark International Translation Day 2020, Trinity Centre for Literary and Cultural Translation is teaming up with the Goethe-Institut Dublin, to discuss one translator's approach to translating some of Ireland's finest contemporary literature.
Please join us for a conversation between Eoin McNamee and his German language translator, Hansjörg Schertenleib, for a discussion about McNamee's culturally and historically-bound novels, and their reception in another language.
This event is online. It is free to attend, and everyone is welcome.
Eoin McNamee is a novelist and screenwriter. He has written 19 novels, including Resurrection Man and the Blue Trilogy. He has written six novels for young adults, including The New York Times bestseller The Navigator, and three thrillers under the John Creed pseudonym. He wrote the screenplay for the film Resurrection Man directed by Marc Evans and I Want You directed by Michael Winterbottom. His television credits include Hinterland (BBC Wales/Netflix) and An Brontanas (TG4). He has written seven radio plays for BBC R4.
Eoin McNamee has been longlisted for the Booker prize among other nominations and he has won the Imison Prize, the Kerry Fiction Prize and the CWA Ian Fleming Steel Dagger. Eoin McNamee is the Director of the Trinity Oscar Wilde Centre and Director of the M.Phil. in Creative Writing at Trinity College Dublin.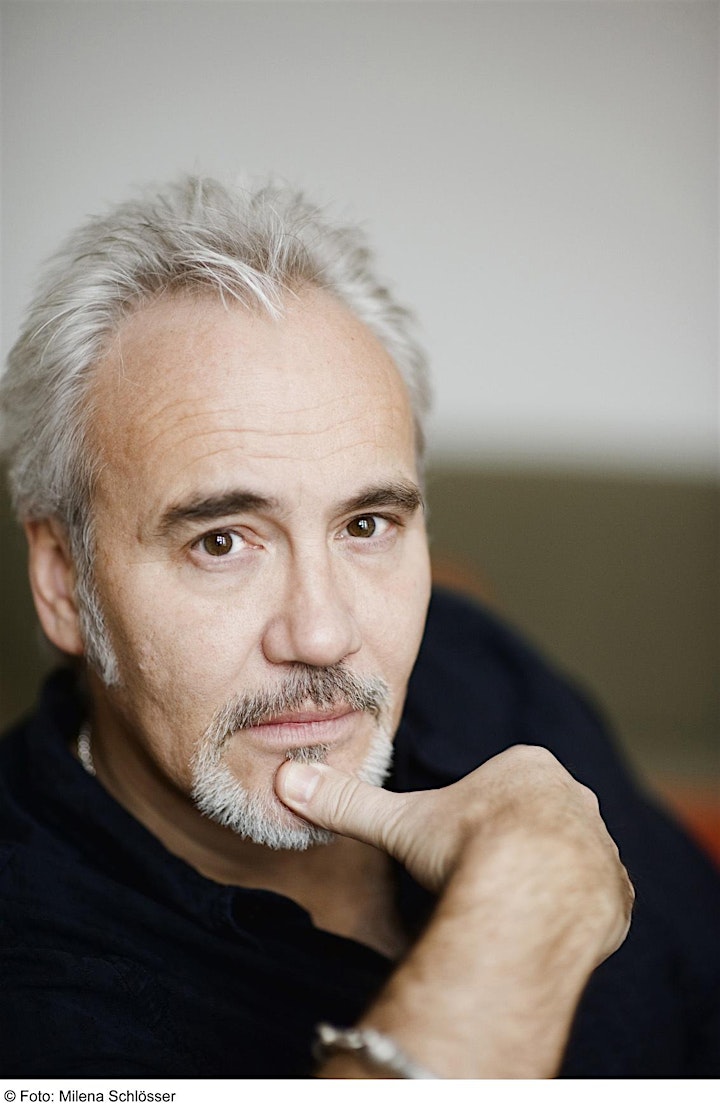 Hansjörg Schertenleib is a Swiss writer and translator. He trained as a typesetter and a graphic designer and later attended the School of Arts in Zürich. He was co-editor of the literary-magazine ´orte´ from 1980 to 1984 and has written for numerous publications including Stern, Die Zeit, Weltwoche or Tages-Anzeiger Magazin. He has published nine novels, two novellas, four volumes of short stories and two volumes of poetry, which have been translated into 14 languages and have won numerous awards. He has translated work by Eoin McNamee, Sam Shepard, John Knowles, Kenneth Cook and Elizabeth H. Wintrop from English into German. He has given readings and lectures in Switzerland, Germany, Austria, Norway, Finland, Denmark, Sweden, Holland, Luxembourg, Ireland, Scotland, Wales, England, France, Bulgaria, Tunisia, Armenia, USA, Brazil, Mexico, Columbia, South Africa and Thailand. In 1996 he moved to Co. Donegal and acquired Irish citizenship in 2003. From 2016 to 2020 he lived in Maine, USA and since 2020 in Switzerland and Autun, Burgundy/France.