This webinar will explore Trauma from the perspective of those with lived experience, professionals, and advocates for trauma-informed care.
About this event
Thank you for trying to register for this event. The event has proved extremely popular and has sold out. You can click the register button to opt in to a waiting list.
We will record the webinar and make it available via our website www.mentalhealthireland.ie after the event. We will also livestream the webinar via Mental Health Ireland's Facebook on the day. Click here to follow us on Facebook.
Mental Health Ireland are committed to continuing to explore topics which are of particular interest to members of the public. As this event and theme has proved so popular, the coproduction group will explore options for further webinars and workshops on the topic.
_____________________________________________________________________________________________
In October 2020 Mental Health Ireland and partners coproduced the 'Sharing the Vision – Translating Policy into Practice' webinar in celebration of World Mental Health Day.
Feedback from those who attended on the day expressed a clear interest in trauma, trauma-informed care, and healing from trauma.
With this in mind, and with 'Trauma-informed' as one of the four Service Delivery Principles of the Department of Health's Sharing the Vision: A Mental Health Policy for Everyone, 2020, Mental Health Ireland and partners from organisations across Ireland including UCC, Mayo Recovery College, Galway Recovery College, the Office of Mental Health, Engagement & Recovery, Carmha Ireland, and others have come together to coproduce an event to begin to explore trauma, recovery, and the journeys we travel with them.
We are delighted to have special guests Dr. Tony Bates, Dr. Sharon Lambert, Billy Clarke, Dominika Stoppa, Dr. Marie Oppeboen, and John Saunders presenting at the webinar. To read more about them, scroll down.
The theme will be explored through keynotes, personal narratives, art, music, poetry, and a panel with a Q&A.
See highlights of the event below or download the full programme here.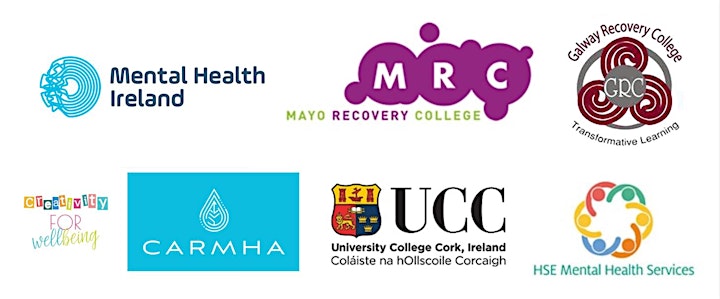 ______________________________________________________________________________________________________
Speaker: Dr. Tony Bates
Keynote Title: When Trauma Speaks: Healing past hurts so that we can live in the present
Abstract: Trauma has touched each one of us at some point. It may have been that we experienced something extreme that shattered our lives, or it may have been something less dramatic that upended us and still hurts. We may think of our traumas as belonging to the past, something we need to forget, and move on. But unresolved traumas live on in our present, everyday lives. They speak through our bodies and keep us on edge. They speak through unwanted images that arise out of nowhere, and in nightmares that disrupt our sleep. They speak through our mistrust of almost everyone we meet, and in our fear of being alone. Trauma can keep us frozen in the past and steal from the energies we need to live in the present.
How do we make peace with past traumas that may still be raw? Can we learn from them so that they deepen our lives rather than diminish them? How can we relate to the wounds of our past so that we live with them and beyond them? This talk will bring together recent insights and research about healing trauma in our lives and what it takes.
Bio: Tony was the Head of Psychology for 30 years in St James's Hospital, Dublin. Trained for seven years in the USA with Cognitive Therapy Centre in University of Pennsylvania, where he carried out his doctoral research. Established and directed the MSc in Cognitive Psychotherapy in TCD (1997). Founded Jigsaw – The National Centre for Youth Mental Health in 2006. Appointed Adjunct Professor of Psychology UCD (2018). Columnist with the Irish Times and broadcaster on RTE. Tony lives fulltime in North Sligo, on a cliff surround by the sea. He looks after 4 hens, 3 cats, a pair of rabbits and feeds over 200 wild birds.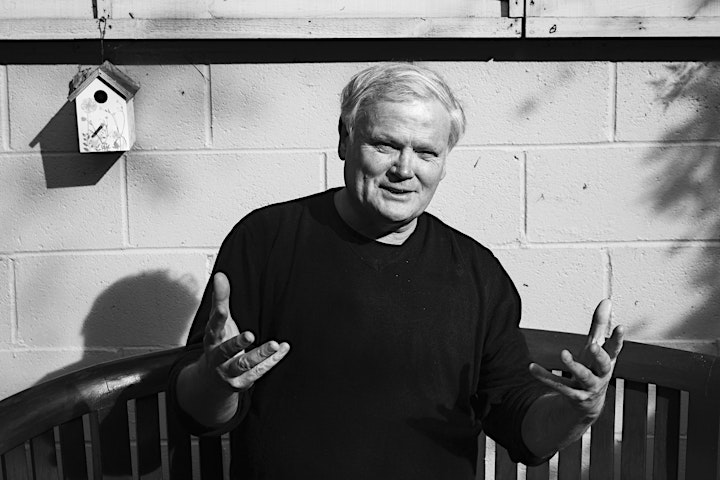 ______________________________________________________________________________________________________
Speaker: Dr. Sharon Lambert
Keynote Title: Applying trauma research to service design and delivery
Abstract: A brief overview on the literature as it applies to psychological trauma. There is a growing movement, particularly in grass roots organisations, to understand the impact of adverse childhood experiences, but what are adverse childhood experiences? Psychological trauma is the unique subjective experience of adversity and the range of issues that can cause distress is immense. Examples of adversity include exposure to interpersonal violence, racism, poverty, accident and illness. What impact does psychological trauma have on how we think and feel and why does matter for how we design and deliver services?
Bio: Dr Sharon Lambert joined the teaching staff in the School of Applied Psychology in 2014 following a number of years working within community-based settings that provide supports to marginalised groups. Sharon's research interests revolve primarily around the impact of trauma on development, its link with substance dependence and mental health and consequent considerations for service design and delivery. Sharon conducts research with community-based partners such as addiction, homelessness, criminal justice, and education organisations. The research looks at both primary psychological trauma (Adverse Childhood & Community Experiences) and secondary traumatic stress. The impact of trauma on wellbeing and outcomes is explored and the application of research and theory to service delivery is of significant interest.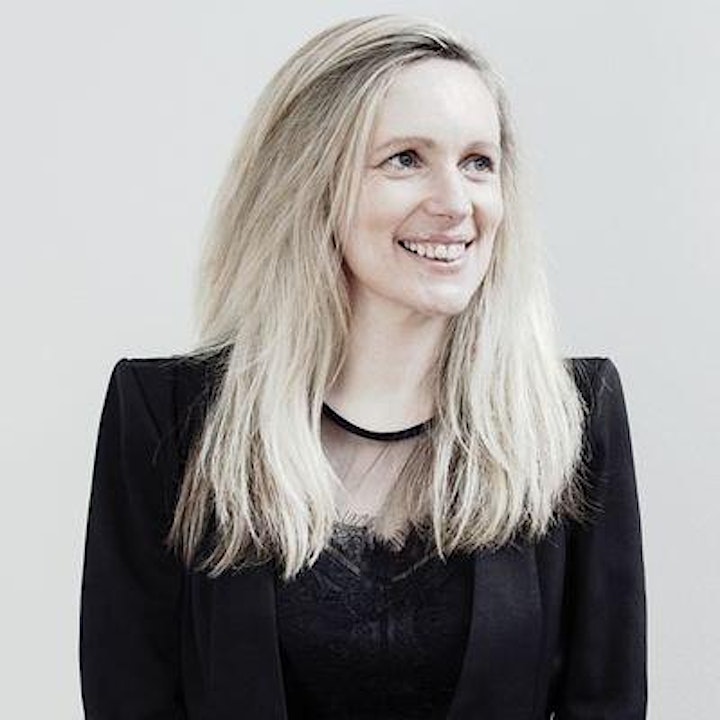 ______________________________________________________________________________________________________
Speaker: John Saunders
Presentation Title: If it doesn't kill us...
Abstract: John will focus on the process of how Trauma-informed Care can be integrated into mental health service delivery and suggest possible opportunities and challenges in the context of policy implementation.
Bio: John Saunders is the outgoing CEO of Shine, supporting people affected by mental ill health and incoming Executive Director of EUFAMI, a European NGO supporting family organisations in mental health. He was a member of the Expert Group established in 2003, to review and update mental health service policy resulting in A Vision for Change and a member of the NESF Working group on Mental Health and Social Inclusion. In June 2009 he was appointed as Chair of the 2nd Independent Monitoring Group to oversee and report on the implementation of Vision of Change policy. John is presently a Board member of the Citizens Information Board and Chair of the Mental Health Commission. John has recently been appointed as the Chair of the National Implementation Monitoring Group established to oversee and report on the implementation of Sharing the Vision, the current National Mental Health Policy. John has qualifications in nursing and a degree in Economics and Public Administration.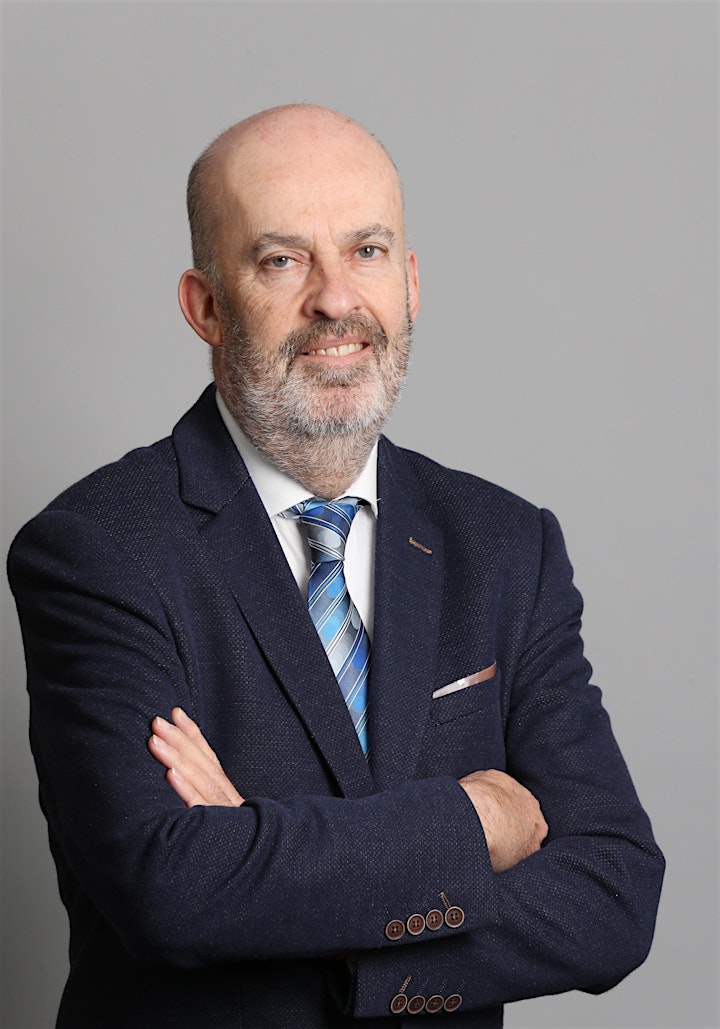 ______________________________________________________________________________________________________
Contributor: Dominika Stoppa
Title: My Creative Journey through Trauma to Recovery
Description: Dominika will bring participants through her personal narrative using her creative practice.
Bio: Dominika Stoppa is a multi-award-winning entrepreneur, artist and educator. She is the founder of Creative Mandala™ Method, an illustrator and colouring book maker as well as the owner at Stoppa Art + Design Shop in Castlecomer Craft Yard, Co. Kilkenny. Her blog and YouTube channel 'Creativity For Wellbeing' provides resources to help improve wellbeing using creative methods. Voluntarily, Dominika is Vice-President of Network Ireland Kilkenny and manages the Castlecomer Craft Yard.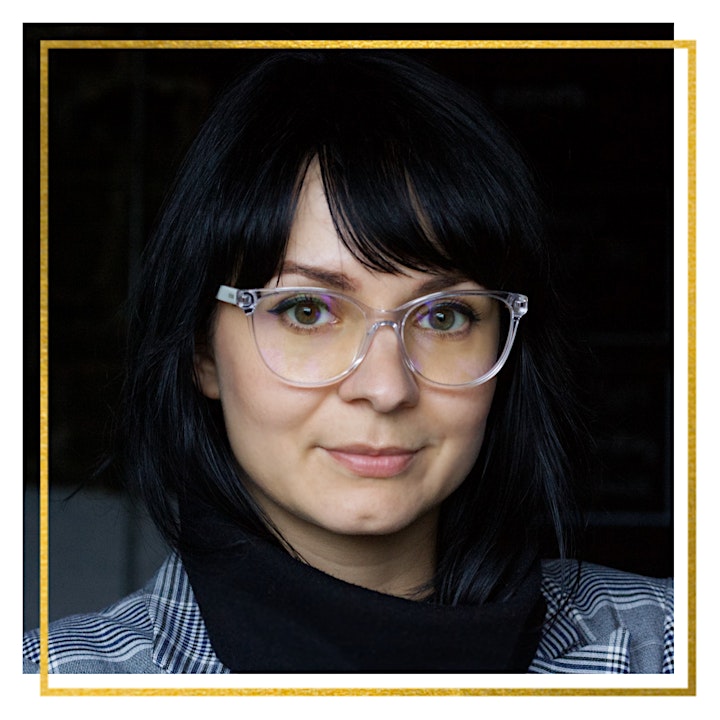 ______________________________________________________________________________________________________
Contributor: Billy Clarke
Description: Billy will explore the themes of trauma and recovery through music and poetry. Billy will perform his poem entitled "This Part Of Me (Frozen In Time)" and his song entitled "Such a Weight".
Bio: Billy Clarke is a Recovery Education Facilitator with the Mayo Recovery College. He is a musician, poet and writer who uses the creative arts as a means of healing, making sense of, and recovering from the effects of trauma.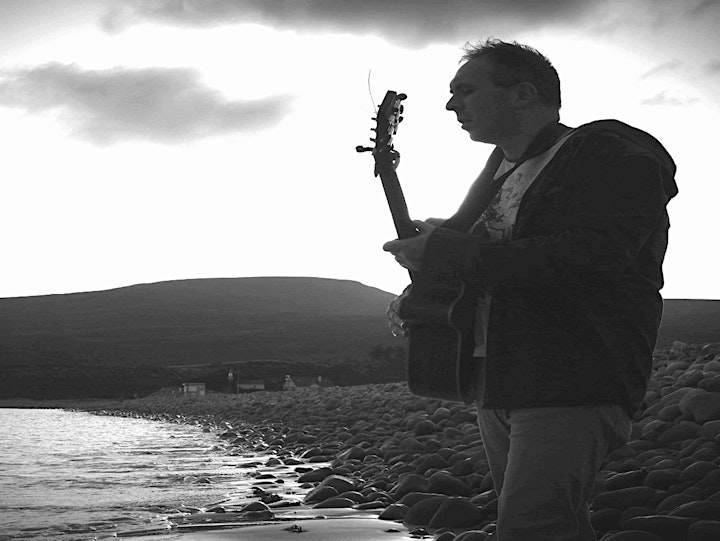 ______________________________________________________________________________________________________
Panel & Q&A: Dr. Sharon Lambert, Billy Clarke, Dr. Marie Oppebeon, John Saunders Dominika Stoppa, Dr. Tony Bates
Dr. Marie Oppebeon Bio:
Marie is a consultant psychiatrist, co-founder and CEO of CARMHA; a not-for-profit counselling and peer-support service for adults with co-existing addiction and mental health issues in North Tipperary. She has a medical degree from Trinity College Dublin (2008), worked and trained as a psychiatrist in a variety of mental health services across the Mid-West, until leaving the public services in 2018 to progress the development of CARMHA in collaboration with a group of "experts by experience" and local community champions.
Marie's main interests include addiction/"dual diagnosis", trauma and trauma-recovery, peer-support, trauma-informed care, recovery-oriented service development and design, participatory research, advocacy and community engagement. Her interests, career and perspectives have largely been shaped by her own personal and family experiences of trauma and mental health issues, seeking opportunities to listen and learn from people with lived experience, and by her own personal journey of healing, growth and recovery.
Marie is passionate about reform of mental health services, reducing stigma and changing society's perspectives on mental health and addiction. Throughout her career, she has been an active advocate for change on a local and national level.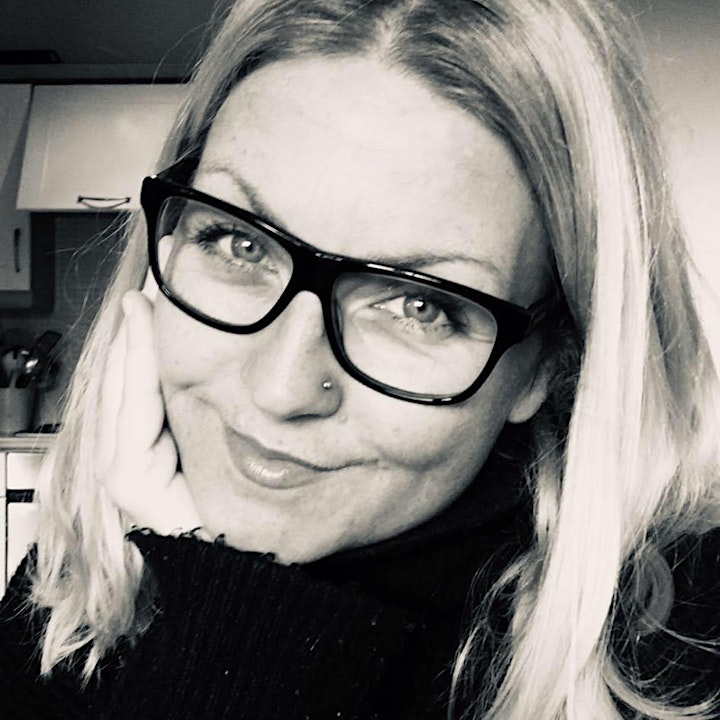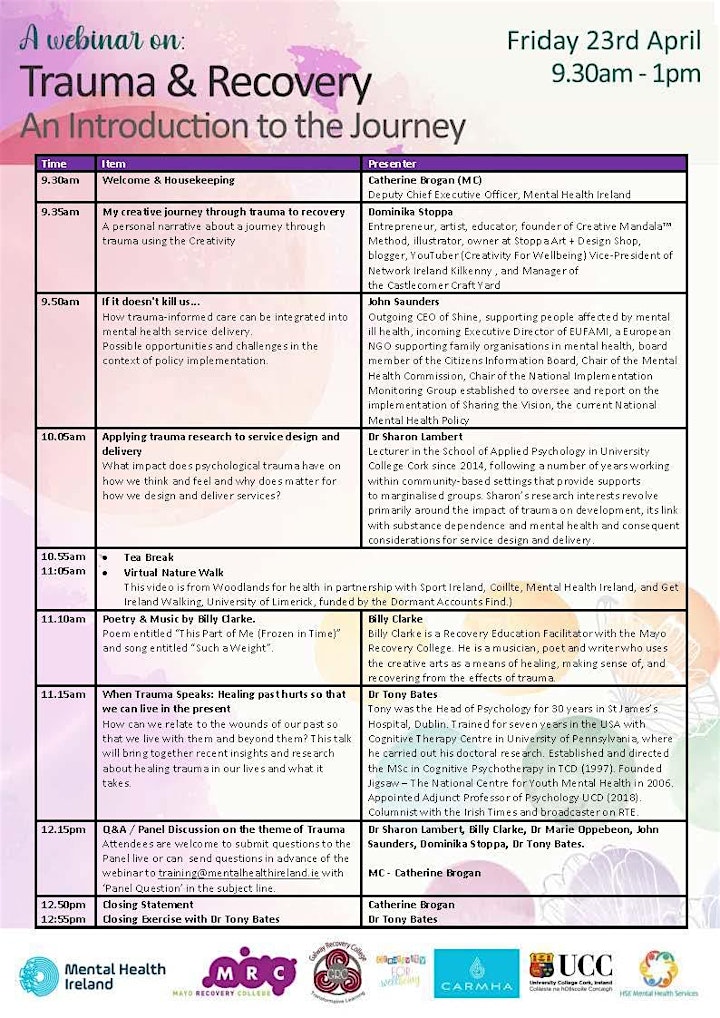 Organiser of Trauma & Recovery: An Introduction to the Journey Webinar