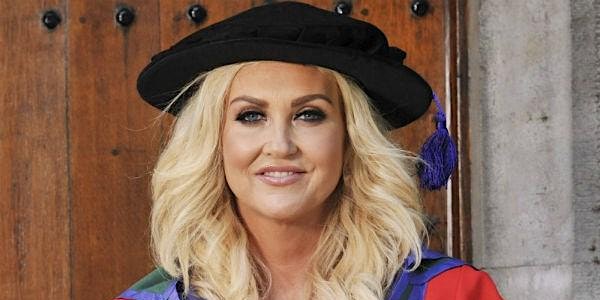 Traveller Women Only - Christmas Lunch with Brigid Quilligan
Traveller Women's Event: Dr Brigid Quilligan inviting Clare based Traveller women to support & celebrate each other over Christmas lunch.
When and where
Location
Temple Gate Hotel Temple Gate Hotel V95 HOXK Ennis Ireland
About this event
Clare Public Participation Network, Clare Local Development Company and the HSE Travellers Primary Health Care Project are delighted to invite Traveller women of any age from Clare to join them with special guest Dr Brigid Quilligan of the Kerry Traveller Health and Community Development Project for a Christmas Lunch and Talk in the Temple Gate Hotel on Monday December 2nd at 12.00- 2.30 pm. NB Please note that this event is only for members of the Traveller Community. Please do not book tickets for it if you are not a Traveller.
Join us for a relaxed morning where women from the Traveller community will get together to learn from and support each other in reaching their potential in life and work. There will be a short talk given by Brigid Quilligan with plenty of time for discussion and questions.
Brigid Quilligan is the manager of the Kerry Travellers Health and Community Development Project. She is a proud Traveller woman and feminist, former director of the Irish Traveller Movement and tireless activist and advocate for the rights of Travellers, women and human rights for all. She was awarded an honorary Doctorate by UCC in 2017 and you can read more about her here https://www.ucc.ie/en/conferrings/honorary/archive/dr-brigid-quilligan-degree-of-doctor-of-laws.html
This will be followed by a Christmas lunch to celebrate the great work done and contributions made by the Traveller Primary Health Care Workers and Link Workers over the course of 2019. Please note that this event is for Traveller women or women with Traveller heritage whatever their lifestyle, status or age, sexuality etc
(We also love men! -We already held a similar event for men and hope to have more events like these in 2020 should there be interest in them but this event is just for the women)
IMPORTANT! Places are limited and must be reserved in advance by calling us on 087-1617375 or booking a ticket on the Eventbrite.
This event is organised by the HSE's Traveller Primary Health Care Project, Clare Local Development Company's SICAP programme, Clare Public Participation Network and Clare Women's Network but will be delivered by members of the Traveller Community.