Description
Join us for a C.E. Event on "Treating Mood and Behavior Disorders Without Medication"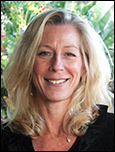 Presented by Cindy Dupuie
About the Speaker: Cindy Dupuie is a Certified Nutritionist who aligns herself with the Functional Medicine community. She's always felt that the human body is an amazing machine with an innate ability to heal itself, given the right tools, and is passionate about teaching this to others. She has a private practice in Irvine, helping clients heal from chronic diseases, including mood and behavior disorders. Her protocol includes using food as medicine, supplements, herbs, and lifestyle changes. Learning how to listen to and support our bodies allows us to experience a full, exciting, creative, and long life.
Course Abstract:
What happens in the body affects the brain, moods, and behavior. This presentation will clearly link the connection between inflammation in the body, nutrient depletion, and turned on genetics to inflammation of the brain, manifested as depression, anxiety, ADD, ADHD, and bipolar disorder.
Course Objectives:
At the conclusion of the workshop, the attendee will be able to:
• Describe the link between inflammation in the body and mood and behavior disorders.
• List and assess the possible sources of inflammation.
• Increase chances of helping clients with mood and behavior disorders beyond talk therapy.

Event Schedule:
12:00 p.m. - 12:30 p.m.: Registration
12:30 p.m. - 1:30 p.m.: Presentation


For additional information, please contact
Mariela Escobar | m.escobar@sovhealth.com| 949-324-1280
---

Continuing Education is approved by:

This course meets the qualifications for 1 hour continuing education credit for LMFTs, LCSWs, LPCCs, and/or LEPs required by the California Board of Behavioral Sciences.

Sovereign Health Group is approved by the California Association of Marriage and Family Therapists to sponsor continuing education for Substance Abuse Counselors, LPCC, LMFT, LCSW, Psychologists, and unlicensed/doctoral level. Sovereign Health Group maintains responsibility for this program/course and its contents.
This course meets the qualifications for 1 hour continuing education credit for addiction professionals required by the National Association for Alcoholism and Drug Abuse Counselors (NAADAC) provider number - 130835.
Sovereign Health Group has been approved by NBCC as an Approved Continuing Education Provider, ACEP No. 6752 for ( 1 ) Contact Hour. Programs that do not qualify for NBCC credit are clearly identified.
Provider approved by the California Board of Registered Nursing, Provider number CEP16424, for 1 Contact Hour.
Course completion certifications can be retrieved by completing the course evaluations and returning them to the registration table.
All grievances can be addressed to the Chief Scientific Officer, Dr. Veena Kumari at v.kumari@sovhealth.com.
ADA accommodations: If you require ADA accommodations, please contact our office at least 7 days in advance of the event so that we can ensure accommodations are made.