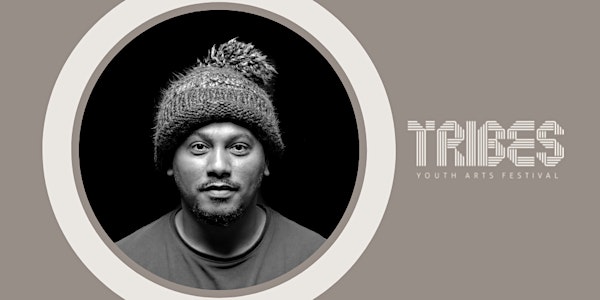 TRIBES presents Mintesinot Wolde - Contemporary Dance Workshop
Free Contemporary Dance Workshop with Mintesinot Wolde
When and where
Location
Nuns Island Theatre Nuns Island Galway Ireland
About this event
Brief on workshop:
The contemporary Dance workshop will be a class based on improvisation dance techniques, allowing a free space for dancers to play with the space and play with the rhythm of the dance movements that the participants generate. Encouraging them to observe their surroundings and space. It will be a playful free exploration session including interacting with other participants and the space.
Short Bio:
Mintesinot Wolde is a professional contemporary dance artist who graduated with an MA from the University of Limerick. He's the artistic director of Mintesinot Wolde Dance, an active member of Dance Ireland, Artist Panellist for Roscommon County Council, and a board member of Galway Dance Project. Mintesinot dance practice is based on improvisation/ contemporary dance techniques that explore the space, and dance movement, finding dance compositions that tell stories or abstract dance choreographies that do not have specific stories.
Mintesinot has performed for renowned choreographers through the years such as Akiko Kitamura, John Scott, and Choidi Dance Company to mention a few. He has been featured in a short music film "Eire Ildanach''/ 'an Irish Goodbye" by Daithi, TG4 "Samhlu" 2020 and Rhiannon Giddens music video "Avalon" in 2021. He has developed his own dance pieces with a screen dance "See you in the Green" which was supported by Roscommon Arts Centre, Roscommon County Council and Creative Ireland. This dance piece was also presented at Dancer of the Dance Festival, hosted by John Scott in 2021. He received the Agility Award 2021, Round 1 from Arts Council and Artists Bursary from the Roscommon Arts Office to create a short film as work in progress called 'Forth Strides' '. In addition, in collaboration with various artists he choreographed dance pieces for "At the Abbey" and "At the Castle" as part of the 2021, Roscommon County council LLPPS activities. Previously, awarded dance residencies at Roscommon Art Centre, Dance Ireland, and Shawbrook in 2020.
Most recently he has presented "Sway" a commissioned contemporary dance piece for the Boyle Arts Festival in July 2022. He has also received an artist bursary representing Roscommon in the Platform 31 scheme for 2022.
TRIBES Youth Arts Festival is proud to present this years' dance workshops in collaboration with Galway Dance Project and Creative Ireland. These free professional workshops are free to anyone between the ages of 14-23.