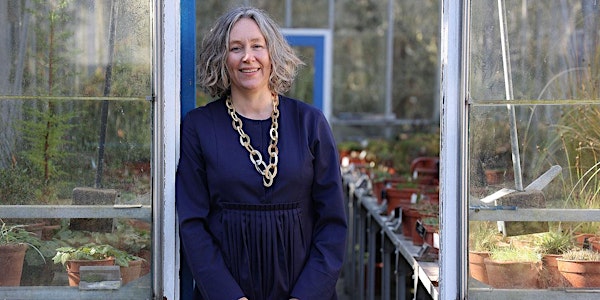 Trinity Inaugural Lecture - Professor Jennifer McElwain- 12th October 2022
Inaugural lecture - Professor Jennifer Mc Elwain's talk on A Journey into Deep Time with Fossil Plants
When and where
Location
Trinity Arts Building Trinity Arts Building D02 H308 Dublin 2 Ireland
About this event
Talk Abstract
We hope you will join us for Professor Jennifer Mc Elwain's talk on A Journey into Deep Time with Fossil Plants
This talk will explore our planet's story of environmental upheaval, climate change, mass extinction, and resilience through the lense of palaeobotany - the study of fossil plants. By looking at Earth's past, we see a glimpse of the future of our warming planet.
Location: Robert Emmet Theatre (Room 2037), Trinity Arts Building on 12th October 2022 at 6pm - 7.30pm. Refreshments are provided.
Access to venue
If you have any mobility issues please email oconnk33@tcd.ie in advance so that we can facilitate you.
About this lecture series
It is the tradition in Trinity College Dublin that newly appointed Professors are invited to give an inaugural lecture. The lecture represents the recognition of their promotion to full Professor, and the lecture itself provides an opportunity to showcase their achievements in research, innovation, engagement and teaching activities before an audience of members of the University community, invited stakeholders and the general public. An inaugural lecture is a significant event in an academic staff member's career. In Trinity College Dublin, inaugural lectures are a ceremonial occasion; academic robes are worn by the inaugural professor and the rest of the platform party. The Faculty is proud to present the inaugural lecture of Professor Jennifer Mc Elwain.