Event Information
Location
Consulate General of Ireland
100 Pine St
San Francisco, CA 94111
Description
The Trinity MBA is coming to San Francisco on Tuesday, 26th September.
The event is designed to meet prospective applicants who are thinking of studying for an MBA in Ireland. The Programme Director will talk to you about the programme, life in Ireland, scholarships and the benefits of studying in Europe rather than staying in the US. Come join us for an evening of discussion, drinks and canapés.
Our one-year Trinity MBA is an immersive programme designed to challenge your thinking and realise your potential. A unique focus on sustainable leadership, entrepreneurship and live action learning gives you the knowledge and skills to accelerate and transform your career. Visit our website to learn more.
Attendees of the San Francisco event have a unique opportunity to attend the 'Ireland Gateway to Europe' event the following night, September 27th, in San Francisco. This event is invitation only and designed for US businesses seeking to expand their operations into the European Union, using Ireland as a base in Europe. Sponsors include Aer Lingus and Silicon Valley Bank. Register here.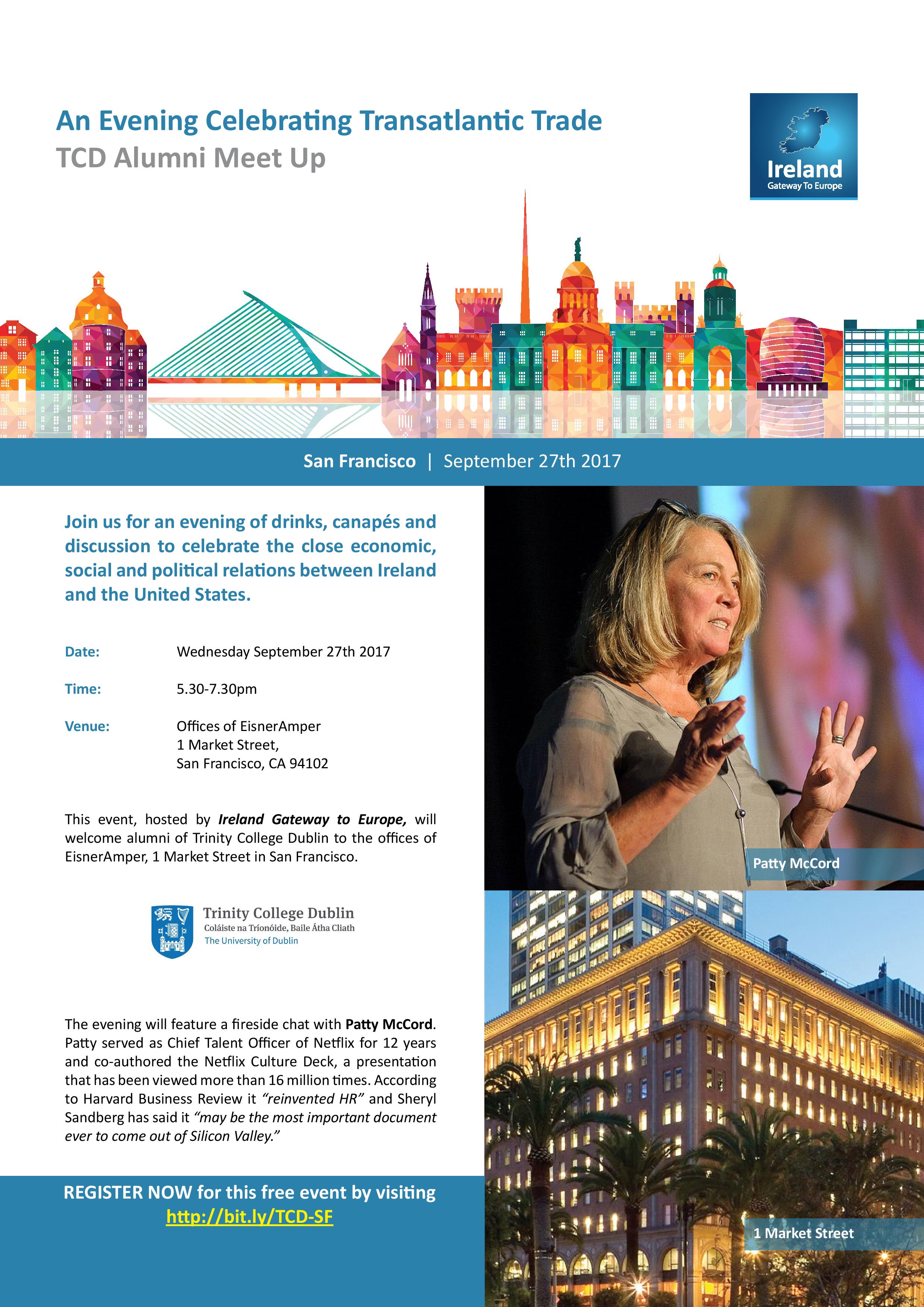 Date and time
Location
Consulate General of Ireland
100 Pine St
San Francisco, CA 94111