truDublin - The Recruitment Unconference

Wednesday, May 16, 2012 at 9:00 AM

-

Thursday, May 17, 2012 at 6:00 PM (BST)
Event Details
TruDublin 3 - The Recruitment Unconference, May 16-17 2012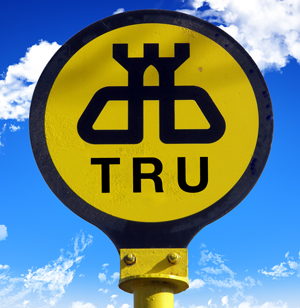 We are delighted to announce the third #TruDublin event for two days of all things Recruiting and Technology, on Wednesday May 16th and Thursday 17th. With visiting track leaders of the highest caliber, this will be our biggest Tru unconference in Dublin yet!
A #tru event is a pure unconference, where the emphasis is on conversation, communication and the free exchange of ideas and experiences. Participants come from the people space, usually made up of Recruiters (corporate and agency), Human Resources, Talent Acquisition, Technology Developers and Vendors and more.
The format is to run a minimum of 3 tracks each hour. The tracks are started by a track leader who has some experience of the discussion topic. The role of the track leader is to start the conversation and let the conversation evolve wherever it goes. Participants are actively encouraged to move between tracks according to what they need individually. No one is offended and there is no need to stand on ceremony.
We have 4 simple rules:
1: No PowerPoint (or KeyNote, or Prezi...)
2: No Presenting
3: No Name Badges (Just ask!)
4: No Pitching
Outside of that, anything goes!
Anyone attending can lead a track. There is no need for speaker applications or preparation. You have a track you want to start, let us know and we will find some space and announce it. E-mail us before the event and we will put it on the schedule. It is your unconference, and not for anyone to decide what you want to hear or talk about!
Wednesday May 16

 

Track Leaders

Track Discussion

09:00-10:00

Rod Smyth (Arithon)

Going Mobile

Peter Cosgrove (Cpl)

Future of Recruitment

Bill Boorman (Founder, TruEvents)

Facebook

10:00-11:00

James Mayes

Twitter

Stephen Harrington (Allen Recruitment)

Talent Pools

Jonathan Campbell (Social Talent)

Interruptive Communication

11:00-11:30

Break & Networking

11:30-12:30

John Dennehy (Zartis) & Jarlath Dooley (Version 1)

Employee Referrals: The Holy Grail?

Alan Whitford (RC Euro)

End-2-End Employment Branding

John Egan (Archipelego)

Hiring for Startups - Building Teams of Entrepreneurs

12:30-13:30

Lunch

13:30-14:30

Hugh O'Brien (Eircom)


Trying to Build a World-Class Recruitment Team

Emma Baird (LinkedIn)

The CV is Dead, long live the CV

Sonru Sponsored Video Booth

14:30-15:30

Karl Murray (Ingage)


Email Marketing - The Other Social Network

Colin Donnery (National Recruitment Federation)
 
Sonru Sponsored Video Booth

15:30-16:00

Break & Networking

16:00-17:00

Steve Ward (Cloud 9 Recruit)


Influence, Klout & Social Connectivity

Katharine Crawford (Cosmopolitan Events)

Unsocial Networks

Ed Hendrick (Sonru)

Has Video Assessment gone mainstream?

Thursday May 17

 

Track Leaders

Track Discussion

09:00-10:00

Shane McCusker (1ntelligence)

Dumb Database & The Future of the ATS

Mitch Sullivan (FastTrack Recruit)

Headhunting

 

10:00-11:00

Emer Kearns (Zynga)

The Candidate Experience

Steve Ward (Cloud 9 Recruit) & Gary Mullan (Prosperity)
The Social Agency 
Ivan Stojanovic (JobsBoard.ie)

Recruitment SEO

11:00-11:30

Break & Networking

11:30-12:30

Wojciech Smailinski (Google)

Secret Sourcing

Rachel Ashe & Stephen Flanagan (Hays)

Recruitment Blogging

James Pervis (CERN)
What's Your Dream ATS?

12:30-13:30

Lunch

13:30-14:30

John Dillon (TCD Alumni)

Leveraging your Alumni

Klaudia Drulis (Oracle)

Oracle Community

Sonru Sponsored Video Booth

14:30-15:30

Krishna De (BizGrowthMedia)


Everyone in Recruitment is a Marketeer

Barry Rudden (Sigmar)

Growth in Recession

Sonru Sponsored Video Booth

15:30-16:00

Break & Networking

16:00-17:00

Mairead Fleming (Brightwater)

Picking an Apprentice

James Mailley (Monster)

Big Data
Current Track Leaders:
When & Where
9 Sycamore Street
Temple Bar
Dublin
Ireland


Wednesday, May 16, 2012 at 9:00 AM

-

Thursday, May 17, 2012 at 6:00 PM (BST)
Add to my calendar