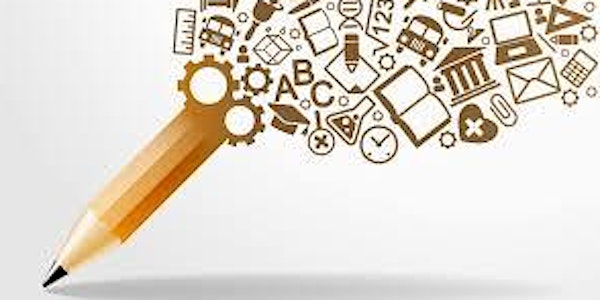 TU Dublin Business PhD Students. Workshop:Genre Writing of your Disciplines
Location
Room AU 3-029 (3rd Floor) TU Dublin Aungier Street
Aungier Street
D02 HW71 Dublin 2
Ireland
Workshop: Genre Writing of your Discipline Two-hour interactive in person workshop with a focus on the genre conventions of your discipline
About this event
Workshop Title:  Genre Writing of your Discipline
Format: This interactive workshop will take place in person/face-to-face.
Venue: TU Dublin Aungier St Campus Room A 3-029 (3rd Floor) .
Numbers are capped and registration in Eventbrite is required.
This face-to-face interactive workshop offers TU Dublin's postgraduate students the opportunity to meet and exchange ideas with other research students in the College of Business. It also allows participants to focus on learning about genre in academic writing and to work collaboratively under the expert guidance of Dr. Rachel Riedner and Dr. Rebecca Dingo. (Read Dr. Riedner's and Dr. Dingo's short bios below)
Target Group: TU Dublin's Postgraduate Students College of Business
Workshop Description:
According to Writing Studies researchers, genres – i.e. an abstract, a poster, a grant proposal, a research paper – enable members of disciplinary communities to effectively communicate with one another. Genres are determined by shared purpose and stylistic conventions.
By understanding what genres are, how they work, and how to write them effectively, academics are able to participate in disciplinary communities. Recognizing and learning rules and conventions of shared genres signals socialization and expertize in a discipline.
The goal of this interactive workshop is to recognize and develop proficiency in genres of your discipline. In the workshop, we will identify common disciplinary genres, identify their features, and then, practice writing in the genre.
This workshop will be facilitated by Dr. Rachel Riedner and Dr. Rebecca Dingo.
Dr. Rachel Riedner is Professor of Writing and Women's Studies at the George Washington University in Washington, DC where she serves as Associate Dean of Undergraduate Studies. She is a scholar of feminist rhetorical theory, feminist activisms, and teaches first year writing modules and graduate level modules on global feminisms. Over the past few years, Dr. Riedner has collaborated with STEM colleagues to integrate writing into course design and curriculum, including in GW's Physics Department. This interest in writing in STEM has led to a NSF grant that explores identity formation through writing in engineering education. Her focus in her dean's role is on integrating a diversity perspective into all areas of liberal arts education. Dr. Riedner has led writing workshops at six Irish higher education institutions as well as universities in South Africa, Norway, and the US. Rachel is the author of two books, multiple peer reviewed articles, and is the recipient of a National Science Foundation grant that studies writing and judgment in engineering curriculum.
Dr. Riedner will be joined by Dr. Rebecca Dingo, Professor of English in Composition and Rhetoric at the University of Massachusetts. Dr. Dingo has given workshops, seminars, and lectures in the US, South Africa, Lebanon, Belgium on feminist approaches in rhetoric and writing, including faculty writing support and development. She recently stepped down as UMass Writing Program Director and is now completing a monograph with Dr. Rachel Riedner, "Beyond Recovery: Reckoning with Race, Nation, Imperialism, and Exceptionalism in Feminist Rhetorical Theory." Overall, her pedagogy seeks to connect theory with practice and all of her classes tend to offer on-the-ground case studies paired with theoretical lenses. Rebecca is the author of two books, including Networking Arguments: Rhetoric, Transnational Feminism, and Public Policy Writing, which won the W. Ross Winterowd Award in 2012.