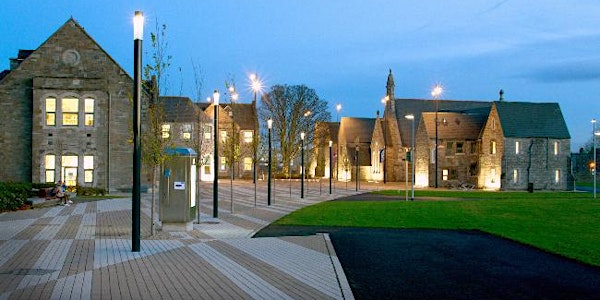 TU Dublin 'Construction & Engineering' Careers Fair 2022
TU DUBLIN 'CONSTRUCTION & ENGINEERING' CAREERS FAIR - OCT 19TH 2022
Refund Policy
Refunds up to 1 day before event
About this event
TU DUBLIN: 'CONSTRUCTION & ENGINEERING' HYBRID CAREERS FAIR - OCT 19TH 2022
We are delighted once again to welcome employers to our TU Dublin 'Construction & Engineering' Careers Fair 2022!
FORMAT: Hybrid. This year will see a return to on-campus/face-to-face as well as the facility to connect virtually with students via our virtual platform.
VIRTUAL PLATFORM - Graduateland: This bespoke platform will allow you:
Brand your virtual stall with your corporate identity
Promote opportunities and share print and/or video marketing material.
Engage with students through web chat and video calls facility
Target registered students through viewing student profiles/CVs
Promote your on-campus stand to encourage students to visit your company reps in person
The TU Dublin careers team will be on hand to support you when setting up your profile
FAIR TIMES:
On-campus fair: Open to students from 12:30pm – 2:30pm
Virtual facility: Will be LIVE on the day from 11:30am – 3:30pm for 1-1 chats and meetings. In addition, employers will be able to search/view student profiles and CVs before the event starts.
VENUE:
TU Dublin Bolton St Campus, Dublin 1 D01 K822 (Multiple Locations)
ENGINEERING (Civil, Structural, Mechanical, Electrical, Building (Services) Engineering)
CONSTRUCTION (Construction Management; Quantity Surveying; Property, Auctioneering Valuation & Real Estate; BIM; Architecture & Architectural Technology; Planning & Environmental Management; and GIS/Geographical Science)
EACH OF OUR EVENTS WILL BE PROMOTED TO STUDENTS OF ALL DISCIPLINES!!
-----------------------------------------------------------------------------
KEY NEXT STEPS:
1. Register on Eventbrite
2. Once registered on Eventbrite, we will follow up with an email in the coming weeks which will include:
a link to the TU Dublin Graduateland portal and detailed instructions and supports to help you create an impactful virtual stall.
details of the exhibition space in which you will be based if you are attending on-site (TU Dublin Bolton St)
FAQs relating to transport/parking, number of attendees, stands/materials, QR codes etc.
-----------------------------------------------------------------------------
BENEFITS OF ATTENDING OUR HYBRID CAREERS FAIRS!
Fulfil your talent needs: Engage with high calibre TU Dublin students from City Centre, Tallaght and Blanchardstown Campuses both face-to-face on campus and virtually via our bespoke virtual platform
Promote recruitment opportunities (graduate, placement, internship, summer) to a targeted audience via on site fact to face meetings or virtually by posting degree disciplines sought, job adverts, videos and other material in your company's 'virtual stall' on Graduateland.
Raise your company profile.
View student profiles/applications/CVs and reach out directly to preferred candidates – to meet virtually or to visit you at your on-campus stall.
Build a pool of candidates to meet future staffing needs.
Benefit from the facility whereby students attending on-campus events will be able to share their profiles/CVs with you by connecting with your company's individually assigned QR code.
PAYMENT (one ticket per event, per company):
Cost of attendance varies depending on company size and attendance type. For employers attending both on-campus and virtually the costs are as follows: Large Enterprises (> 250 employees) - €450; Medium Enterprises (50-249 employees) - €400; Small/Start-Up Enterprises (<50 employees) - €350. For employers wishing to only attend virtually, there is an 'All Enterprises - Virtual Attendance Only' option - €350.
Pay by credit/debit card online via Eventbrite (PREFERABLE).
Please pay via credit/debit card if at all possible. If this is not possible, then select 'Pay by cheque' and contact the Event Organisation Team at careers.city@tudublin.ie.
If you have any queries, please contact our Event Organising Team at careers.city@tudublin.ie.
We look forward to welcoming you to our Careers Fairs!
Best wishes,
TU Dublin Career Development Centre Team