Event Information
Location
Rec23 Restaurant Emporio Club
Piazza dell'Emporio
2
00153 Roma
Italy
This event gives you great opportunity to network & socialize with fellow expats in a friendly and informal atmosphere.
About this event
Come out and join socializers in multi languages!!  Meet new people and network with international folks. Fun professionals from all over the world are connecting! Don't hesitate to bring your partner, friends, flat mates or colleagues with you.
When: Every Tuesday from 19:30 till 22:30
Where: Rec23 (Testaccio) in Piazza Dell'emporio 2
Cost: €12 apertivo + 1 drink
How to participate? Send an email to: info@expatslivinginrome.com with confirmation. If you are attending the same day send a sms/whatsapp to Patrizia +39 338 6771753.  It's best to reserve your spot.
We offer Italian & English Lessons from 19:30 to 21:00 if interested you can try it free and then after the lesson join the social aperitivo.
Please do not participate if you have symptoms of respiratory infections and / or fever and / or know that you have had contact with people with COVID-19 in the previous two weeks, nor of course if you are positive for COVID-19.
We have to take precautions, like socially distanced seating, cleanliness and follow the CDC and Italian government guidelines. Those that do not respect the guidelines will not be invited back. We send out a cool newsletter with Job offers, events, holidays, Rooms to Rent, info, and cool things to do. Sign up for our newsletter
We send out a cool newsletter with Job offers, events, holidays, Rooms to Rent, info, and cool things to do. Sign up for our newsletter
Follow us on Instagram 👉 IG: expats.living.in.rome
Thank you
Expats living in Rome ( #RomeExpats )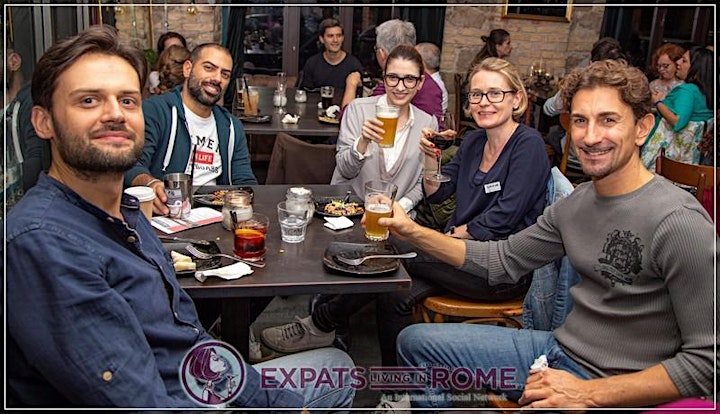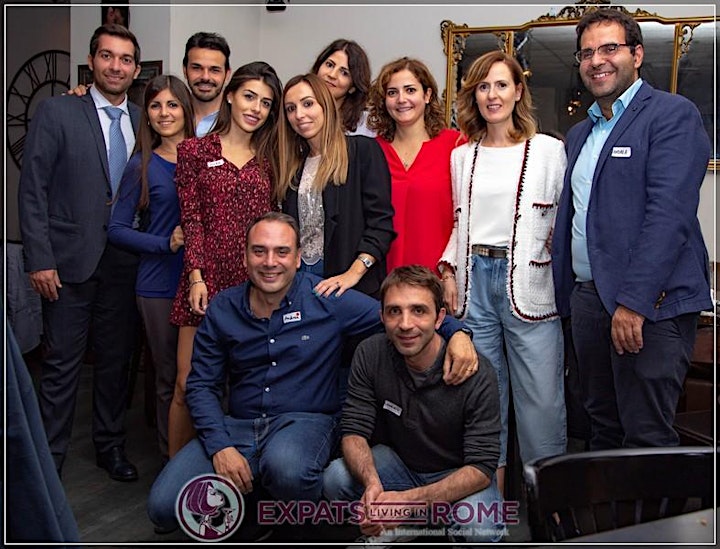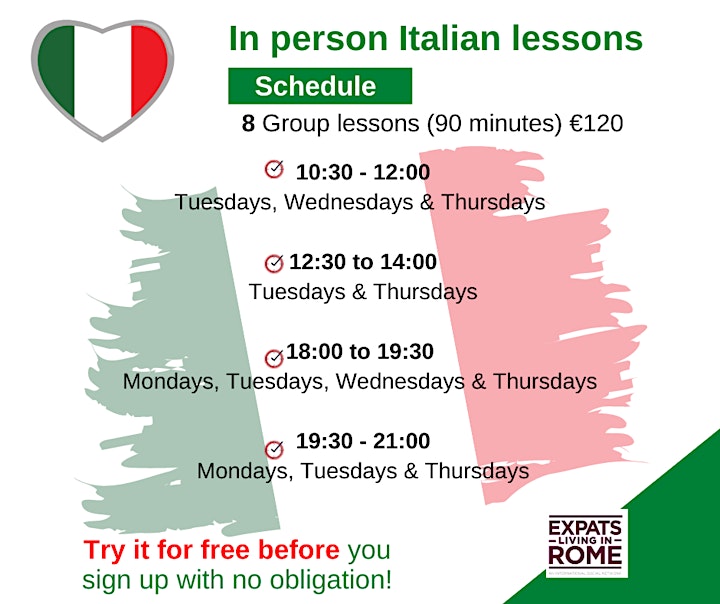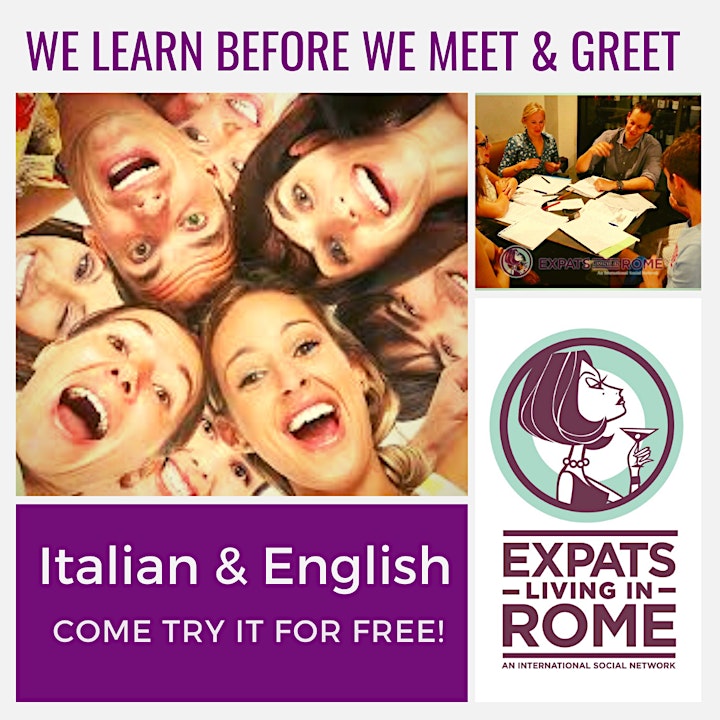 Date and time
Location
Rec23 Restaurant Emporio Club
Piazza dell'Emporio
2
00153 Roma
Italy