Turn Linkedin into a Powerful Marketing Tool for Your Business

Friday, 3 May 2013 from 09:30 to 12:30 (BST)
Event Details
"I've got my Linkedin Profile - Now What?"
Linkedin is probably the MOST UNDER UTILISED marketing strategy in today's Business world.
Presented by Andy Gwynn, one of the leading practioners of Linkedin and Linkedin Training, an experienced business growth specialist, investor and trainer.
Linkedin allows you to easily connect with your ideal prospects, form relationships and develop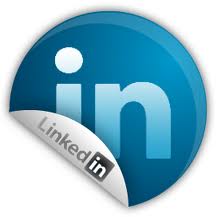 conversations and sales. All of this WITHOUT  any cold calling!  
You can get to your prospective decision maker quicker than with any other marketing strategy and WITHOUT talking to "The  Gatekeeper" !  
You can also position yourself for people to easily find and contact you. AND IT IS SO SIMPLE  
Have a look at how you can address all of this in a minimum amount of time. 
My intensive, three-hour LinkedIn workshops provide a step-by-step guide to creating business opportunities from this powerful platform.
The workshop covers:
How to plan & develop your Linkedin Marketing Strategy
How to build your perfect profile
How to build the right network of contacts
How to create & develop opportunities
You will also learn:
HOW TO MAKE MORE SALES with a better ROI on your marketing
How to build more credibility & social proof
How to build better quality prospects
How to engage in better conversations & reduce your networking time
 You will wonder how your business ever did without this !
MY GUARANTEE TO YOU
If, for any reason, you don't get full value or discover at least 3 ways to generate more business then I will give you 125% of your Money Back.
You can be certain that this will be one of the most profitable workshops you have ever attended J
Date:May 3rd   9.30am-12.30pm
Book Now - Seating is very limited and this will sell out.

When & Where

The Clayton Hotel
Ballybrit
NA Galway
Ireland


Friday, 3 May 2013 from 09:30 to 12:30 (BST)
Add to my calendar
Organiser
As a passionate Business Coach, Marketing Professional, Professional Speaker and Trainer I am dedicated to helping Irish business owners market and sell more effectively and profitably.
As a Gitomer Certified Advisor I represent the worlds leading author on Sales, Customer Service, Attitude and more and can offer a huge variety of training modules to suit your organisation.
If you would like any FREE advice on how to easily generate more leads, convert sales more effectively or recruit great people please feel free to contact me directly.
From experience, a lot of Irish Business Owners know exactly what to do in their businesses but many of them struggle to market and sell their business profitably. This is made even more challenging with the growth in online and social media marketing.
I have been a Business Coach with ActionCOACH for over 17 years now. I was the first coach in Europe and have worked 1-2-1 with over 400 businesses. I have been consistently in the top 10 Coaches in Europe for the past 17 Years winning European Coach of the Year on 2 occasions and Global Rookie of the year in 2002. In 2019, I was inducted into the ActionCOACH Global Hall of Fame.
Two of my PROUDEST achievements are:
Coaching a client to double turnover in 18 months to over €20m in turnover.
Seeing my clients expand their businesses, grow profitably and work less hours each week
The training I offer helps my clients:
Generate more leads confidently and cost effectively
With a proven system that if repeated WILL lead to more sales
Sell more profitably and easily
I am continually looking to reach out and help professionals that need to get more Clients and Customers on a regular basis.
I'm interested in working with committed business owners who want to grow their business in terms of increased profitability and productivity. These business owners also want to act as great leaders within their business and are keen to learn.
As your Business Coach and advisor, I will help you deliver the results you desire using proven tools, methodologies and systems, tested and perfected over tens of thousands of businesses worldwide for over more than two decades. I will hold you accountable for your results and just like a sports coach, push you to perform at optimal levels.
Let's schedule a Free Business Coaching session to get started …