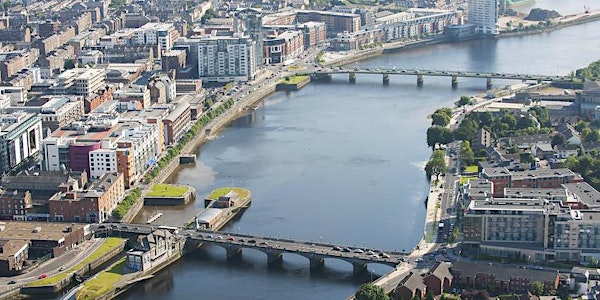 TUS Limerick City Campuses Open Day
Join us on our Limerick city campuses at TUS Moylish and Limerick School of Art & Design, Clare street for our 2021 Open Day.
When and where
Location
Limerick City Limerick Limerick Ireland
About this event
Here is a little bit of information about our two Limerick city campuses. Please note that it is possible to visit both campuses on November 27th. Just make sure to register for both when clicking on your ticket.
TUS Moylish Campus
Our Moylish Campus is located on the outskirts of Limerick city and is one of our principal campuses at TUS (alongside Athlone). More than 6,000 students study in the four faculties represented on campus (Applied Sciences & Technology, Business & Humanities, Engineering & Built Environment and Art & Design). TUS Moylish offers a rich array of sporting, cultural and educational events and facilities, and has a proud record of achievement across all faculties.
LSAD Clare Street Open Day
The Clare Street campus is home to our internationally renowned Limerick School of Art & Design (LSAD), a vibrant, living "canvas" for the creation, display and celebration of the artistic talents of our students. It has an award winning reputation, including our Fashion Department listed in the top 50 worldwide, and cutting-edge creative technologies for student learning.
LSAD is one of the most significant providers of art and design education in Ireland. Students learn from leading art and design practitioners; can access excellent workshop, studio and exhibition facilities and where their education is informed by the latest developments in the wider world of art and design.