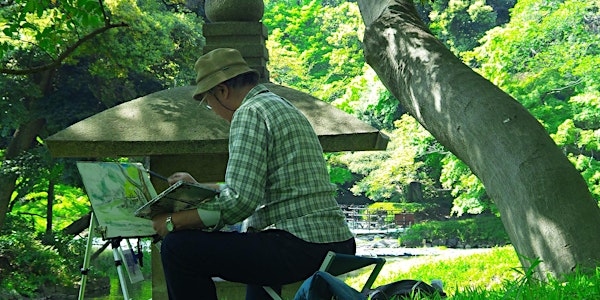 Twin Trees Heywood Festival - Three Day 'En Plein Air' Event
Event Information
Location
Heywood Gardens (Lutyens)
Heywood Gardens
Ballinakill
Ireland
A wonderful opportunity to paint in the beautiful surroundings of Ballinakill and Heywood Gardens, with two exceptional tutors.
About this event
Day One- Heywood Gardens Thursday 22 Aug
Day Two- The Woods Friday 23 Aug
Day Three- The Village Saturday 24 Aug
Participant's final works will be displayed on the Saturday afternoon.
Places are limited. It will cost €60 for the 3 day Plein Air event, or €25 per day. Bookers names will appear on guest list at the door.
Ballinakill, Co. Laois will host its inaugural 'Twin Trees' festival this year, with a strong focus on the 'En Plein Air' outdoor painting event. The festival is inspired by the 150th anniversary of Sir Edward Lutyens, the celebrated garden designer who created the exquisite formal garden at Heywood Gardens, minutes from the village of Ballinakill. The tutors for the 'En Plein Air' event are two exceptional and experienced landscape painters, Bridget Flannery and Jock Nichol. There will be many other events appealing to families, gardeners, anglers and walkers. For more information check out www.twintrees.ie
Since 1995 Bridget has taken part in, and led many Plein-Air sessions in Latvia and Northern Ireland. As a facilitator at VISUAL, Carlow she delivers painting and drawing workshops to a large number of groups as well as the Leaving Certificate Galleries Tour workshop. For the festival she will concentrate on water based materials using acrylic, water-colour and collage techniques to explore the landscape.
Jock Nichol, a graduate of Edinburgh College of Art, has facilitated Plein Air workshops in Wexford, Laois, Dublin and Cork. Growing up in the shadow of the Cheviot Hills in Scotland, gave him an early fascination with the landscape. Since moving to the Irish Midlands in 1991, the open spaces of the bog and forests of the Slieve Bloom Mountains have become his inspiration - 'My paintings are a direct response to the landscape as experienced as opposed to being viewed through a secondary image or screen. They are reflections on experiences and observations of the Irish countryside.'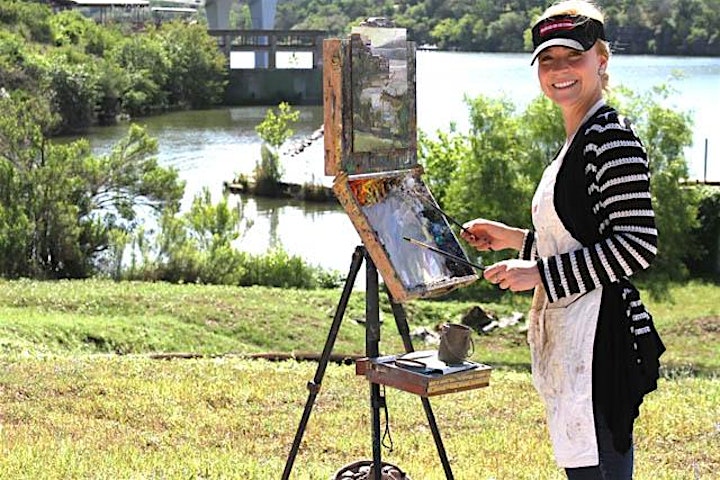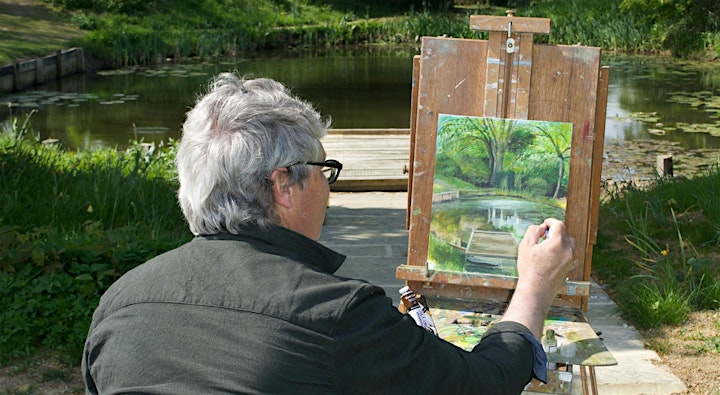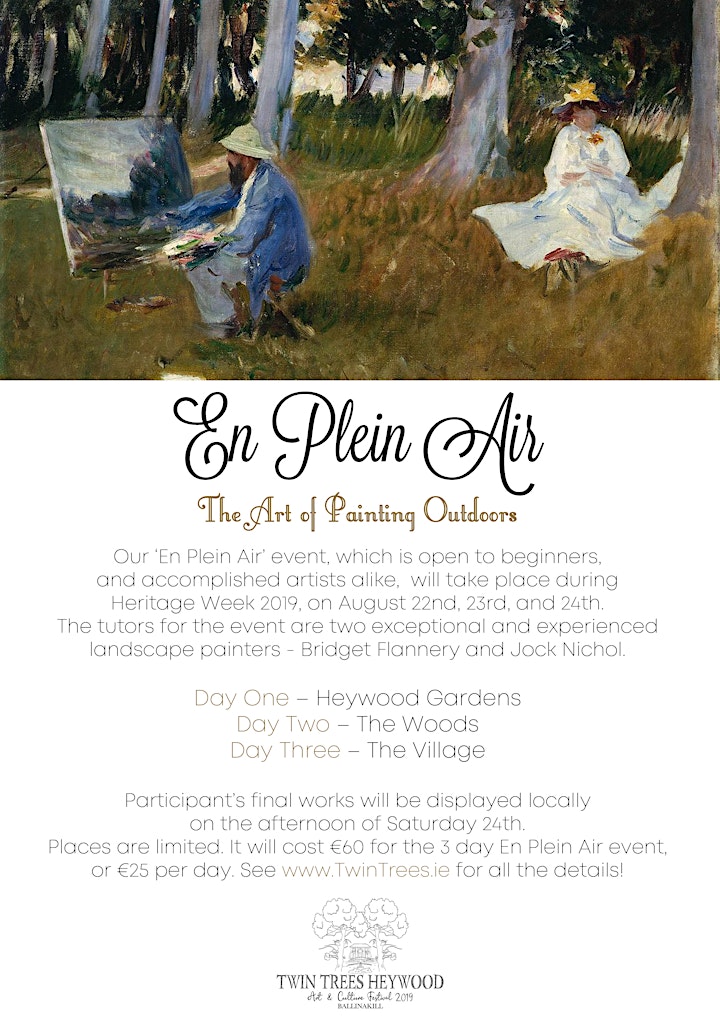 Date and time
Location
Heywood Gardens (Lutyens)
Heywood Gardens
Ballinakill
Ireland