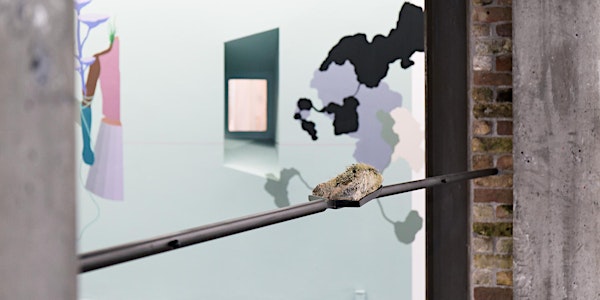 Twists and Torcs: a tour of the Gold Exhibition at the National Museum
When and where
Location
National Museum of Ireland - Archaeology Dublin 2 Ireland
Description
As part of her research into her current exhibition The Breath from Fertile Grounds at TBG+S artist Otobong Nkanga made a visit to the National Museum of Ireland, where Museum Educator Annie Birney introduced her to some of the golden artefacts displayed in the Museum. The techniques applied and developments made in the twists and torcs of the gold jewellery directly inspired her work Handshake, which is the central axis of the exhibition.
This public tour of the National Museum of Archaeology will visit both the Prehistoric Ireland, and Ór - Ireland's Gold exhibitions and finish by looking at artefacts from the Irish Iron Age in The Treasury exhibition.
Participants will discover what archaeology can tell us about the skills needed to survive and thrive in the past, examine artefacts from Prehistoric Ireland and explore the special meanings and functions that these objects held for those who created them.
We ask that participants arrive ten minutes early. This event is fully wheelchair accessible.
Image: Otobong Nkanga, 'The Breath From Fertile Grounds', 2017, Installation view, Temple Bar Gallery + Studios. Photo: Kasia Kaminska