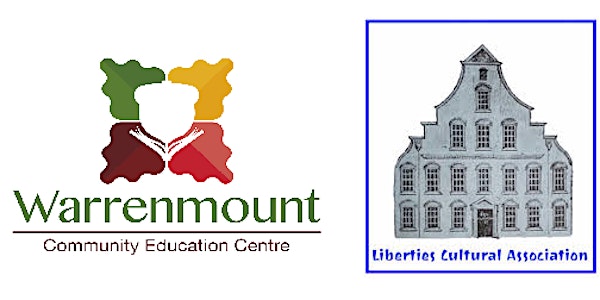 Two Talks on Irish Women in History to celebrate International Women's Day
Two talks on Women in History to celebrate International Women's Day
About this event
Warrenmount Community Education Centre and Liberties Cultural Association are delighted to present two talks on women in history to celebrate International Women's Day 2021 on March 8th at 12pm.
'From Suffrage to Self Rule'
The campaign for women to win the right to vote was long and hard fought. In Ireland the fight for personal freedom was connected to our fight for national freedom.
Historian and Liberties local Liz Gillis will discuss how women in Ireland fought for and won the right to vote amid war and revolution.
'Bidding Her Goodbye and Wishing Her Luck'
The events of the Irish Revolution shaped the nation we live in. Dublin City Council Historian in Residence Cathy Scuffil presents the stories of women of The Liberties and nearby areas during this time, their contribution to national and international history and how they influence our lives, even today.