Description
Thirteen characters, six couples, two actors, one pub. TWO by Jim Cartwright shines light on the medley of stories that one Irish pub can hold over the course of one evening.
An over-the-hill rocker and his long-suffering girlfriend; a disgruntled wife with a fondness for rugged men and her exquisitely non-rugged husband; an eccentric, Western-obsessed middle-aged couple; a disastrous blind date. And, constant throughout, the landlord and landlady, trading tips and quips with the punters and each other. Each story told is instantly relatable, touching, and bound to evoke every emotion. Audiences have loved the heart-warming and often hysterical vignettes depicted throughout.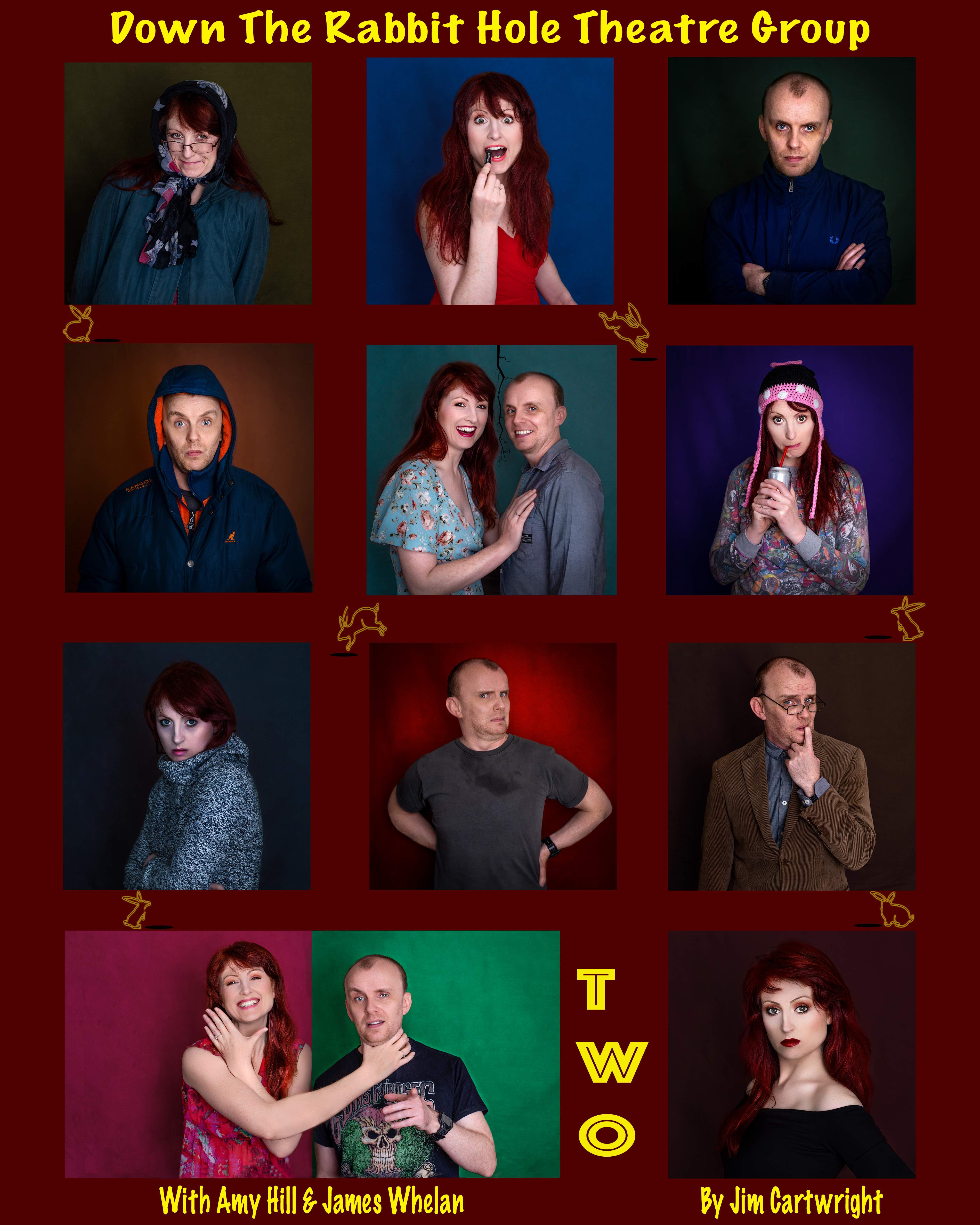 About the Actors/Company
Amy Hill is the founder of Down the Rabbit Hole Theatre Group. She has a first class honours degree in Performing Arts from the D.I.T. Conservatory of Music and Drama, a Masters in Creative Arts Therapies from NUI Maynooth, and a first class honours degree in Counselling and Psychotherapy from C.I.T. She worked as a professional actress for many years, appearing in numerous stage productions and TV/film, most notably RTE's The Clinic and Michael Lavelle's critically acclaimed film Out of the Blue. Amy toured with TEAM theatre Co., as well as training with the Corn Exchange Co., and Barnstorm Theatre Co.
James Whelan has been acting in Clonmel and the South Tipperary region since his mid-teens. A member of Mary Cummins' Gable Youth Theatre in the early 1990s, and later Clonmel Theatre Guild, James has appeared in many stage productions in Clonmel, including the Guild's 2001 production of Noises Off. In recent years, he has appeared in many other local theatre productions, including One for the Road, A Wake in the West, April in Paris and Juno and the Paycock.