About this Event
UCD Boat Club, in conjunction with Old Collegians and UCD Ladies Boat Club, is delighted to host its Annual Dinner on November 29th 2019 in the Astra Hall on UCD's Belfield campus.
The night will be an opportunity to celebrate the achievements of the club during the 2018/19 season which included capturing The Big Pot for Mens Senior 8+ at the Irish Championships for just the 2nd time in 45 years, Overall Winner at the University Championships and a fine run in Henley, reaching the semi-final of the Visitors' Challenge Cup.
Old Collegians will also be recognising the outstanding achievement of Sanita Puspure on retaining the Womens 1x title at the 2019 World Championships and Aileen Crowley on qualifying the Womens 2- for Tokyo 2020, while UCD Ladies Boat Club will recognise the achievements of Katie O'Brien and Eimear Lambe.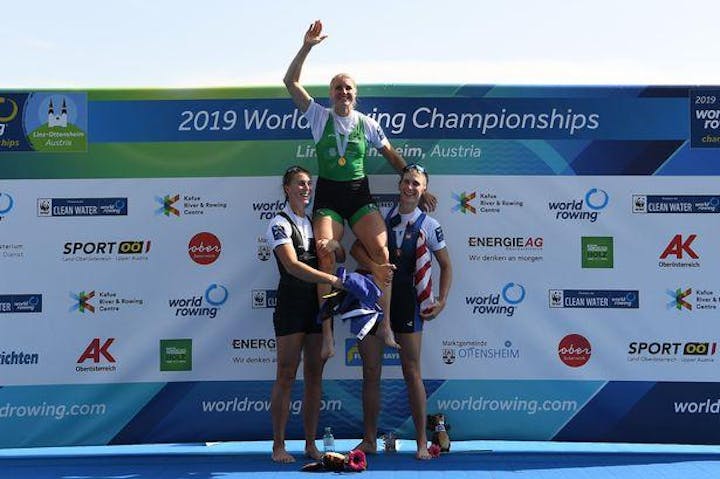 This is a black tie event including a three course meal and presentations for outstanding achievements. As ever, Colours blazers are also welcome attire. An order window for Colours blazers is open until 15th October, more details here.
2018/19 was an exceptional season and we hope you can join us to honour the hard work behind it.
Tickets
Tickets are now on sale with the following options available:
Early Bird Tickets
You can save €10 by buying your ticket before the end of October!
Couple Tickets
Spouses and partners are most welcome and discounted Couple tickets are available.
Student Tickets
Current members will be sent details for Student tickets - if you are a student but not a current member get in touch at social@ucdbc.ie for more information.