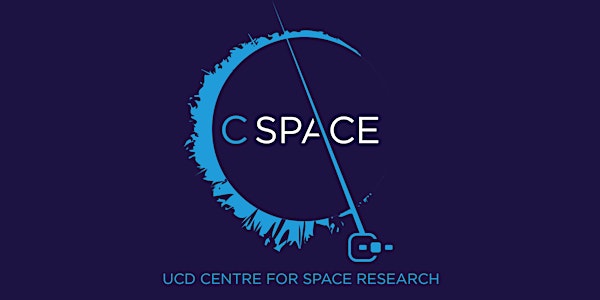 UCD Centre for Space Research (C-Space) Launch Event
Launching UCD's newly formed hub of excellence for interdisciplinary collaborative space-related research, innovation, and education
About this event
UCD Centre for Space Research Launch
We would be delighted if you could join us on Tuesday, 15th December from 10:45am -12.30pm to celebrate the launch the UCD Centre for Space Research (C-Space).
Link to the Event: https://ucd-ie.zoom.us/j/62108339222
C-Space is UCD's newly formed and dedicated hub of excellence for interdisciplinary collaborative space-related research, innovation, and education in Ireland. Our purpose is to build partnerships that advance the use of space to address global scientific and societal challenges.
The Speakers for the launch event are:
Prof Michael Rast, Head of Earth Observation Science Strategy at the European Space Agency (ESA)
Prof Malcolm Macdonald, Founding Director of the Scottish Centre of Excellence in Satellite Applications
Prof Lorraine Hanlon, Director of C-Space
A response will be provided by Ciara Bartley, Head of the Irish Delegation to ESA.
The Welcome is by Prof Orla Feely, UCD Vice President for Research, Innovation and Impact.
The event is hosted by Asst Prof David McKeown, C-Space theme leader for Space Structure Dynamics and Control.
The launch event concludes with a brief panel discussion.
We look forward to sharing our ideas for the future of space-related research in Ireland with you.
For further information about C-Space, including Ireland's first satellite, EIRSAT-1, please go to https://www.ucd.ie/space/