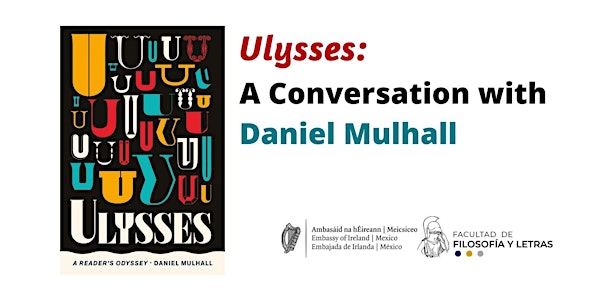 Ulysses: A Conversation with Ambassador Dan Mulhall
A conversation about the book Ulysses on the 100th anniversary of its publication.
About this event
The Embassy of Ireland in Mexico is pleased to host a conversation with former Irish Ambassador and the Global Distinguished Professor in Irish Studies at New York University, Dan Mulhall.
Professor Mulhall will join Aurora Piñeiro and Mario Murgia, from the Eavan Boland-Anne Enright Irish Studies Chair at the Universidad Nacional Autónoma de México (UNAM) on September 7 to discuss his latest work, "Ulysses: A Reader's Odyssey", published on the 100th anniversary of the publication of Ulysses.
On the 100th anniversary of the publication of Ulysses, this work explores one of the twentieth century's most significant works of fiction, and we look forward to a fascinating discussion with Professor Mulhall and our virtual audience.
About Daniel Mulhall
Daniel Mulhall was born and brought up in Waterford and undertook his undergraduate and post-graduate studies at University College Cork where he specialized in modern Irish history.
Ambassador Mulhall joined the Department of Foreign Affairs in 1978 and had his early diplomatic assignments in New Delhi, Vienna (OSCE), Brussels (European Union) and Edinburgh where he was Ireland's first Consul General, 1998-2001. He served as Ireland's Ambassador to Malaysia (2001-05), where he was also accredited to Laos, Thailand and Vietnam. In 2005, he was conferred with an Honorary Fellowship by the Royal College of Physicians of Ireland for his work in connection with the Asian tsunami. From 2009 to 2013, he was Ireland's Ambassador to Germany.
Before taking up duty as Ireland's 18th Ambassador to the United States in August 2017, he served as Ireland's Ambassador in London (2013-17). During his time in Britain, he was a regular speaker on political, literary and historical topics at Universities all over the country, including at Oxford, Cambridge, Edinburgh, Glasgow, Manchester, Durham, King's College London and the London School of Economics. He also spoke at the Oxford Literary Festival, the Newbury Festival, the Liverpool Literary Festival and the Edinburgh International Book Festival. He was a regular speaker at the University of Liverpool's Institute of Irish Studies and is an Honorary Fellow at the Institute. Before departing for Washington, he was made a Freeman of the City of London in recognition of his work as Ambassador.
During his diplomatic career, Ambassador Mulhall has also held a number of positions at the Department of Foreign Affairs and Trade, including as Director-General for European Affairs, 2005-2009. He also served as a member of the Secretariat of the Forum for Peace and Reconciliation (1994-95) which was set up in 1994 in order to promote political dialogue between different political traditions in Ireland. From 1994-98, he was the Department's Press Counsellor and in that capacity was part of the Irish Government's delegation at the time of the Good Friday Agreement 1998.
Ambassador Mulhall maintains a keen interest in Irish history and literature. He is the author of A New Day Dawning: A Portrait of Ireland in 1900 (Cork, 1999) and co-editor of The Shaping of Modern Ireland: A Centenary Assessment (Dublin, 2016) and has made numerous contributions to books, newspapers and journals published in Ireland, Australia, New Zealand, Germany and Britain.
Daniel Mulhall is married to Greta and they have a daughter and a son.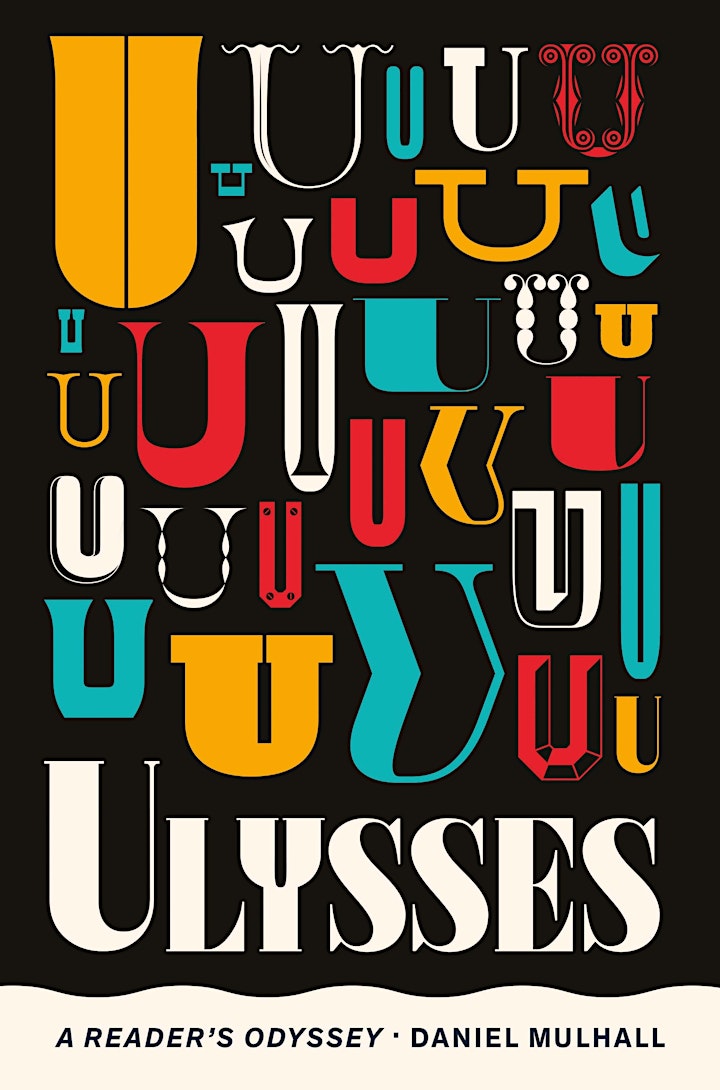 About the book, "Ulysses: A Reader's Odyssey"
Marking the centenary of Ireland's – and possibly the world's – most famous novel, this joyful introductory guide opens up Ulysses to a whole new readership, offering insight into the literary, historical and cultural elements at play in James Joyce's masterwork.
Both eloquent and erudite, this book is an initiation into the wonders of Joyce's writing and of the world that inspired it, written by Daniel Mulhall, Ireland's ambassador to the United States and an advocate for Irish literature around the world.
One hundred years on from that novel's first publication, Ulysses: A Reader's Odyssey takes us on a journey through one of the twentieth century's greatest works of fiction. Exploring the eighteen chapters of the novel and using the famous structuring principle of Homer's Odyssey as our guide, Daniel Mulhall releases Ulysses from its reputation of impenetrability, and shows us the pleasure it can offer us as readers.