Sign-up if interested in taking part in a small group discussion/workshop about how to create an environment for effectual innovation.
About this event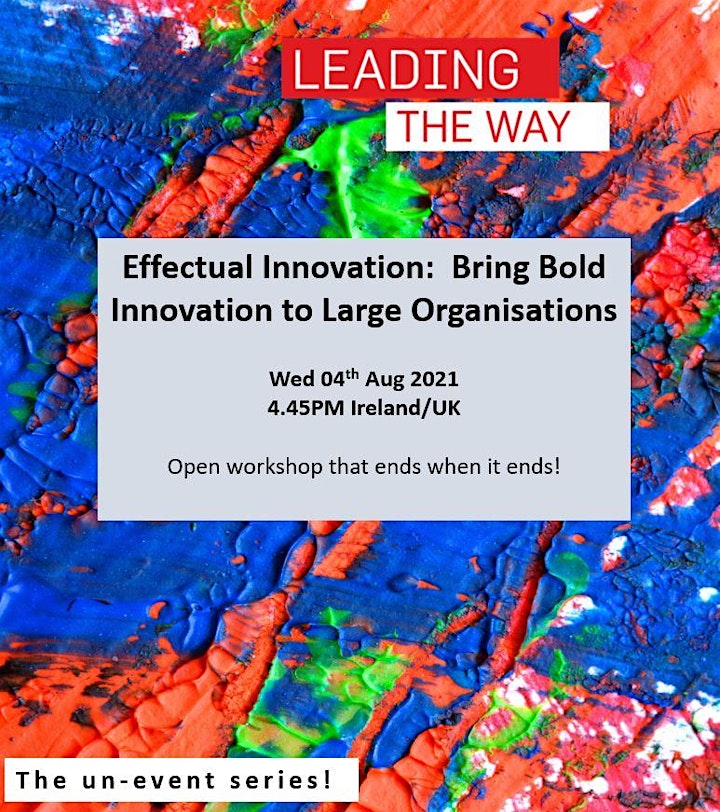 Innovation is not a project … nor an event … nor an initiative. Innovation is about creating an activating environment. Effectual innovation is about creating a space where ordinary people can do extraordinary things that can change the cultures and futures of their organizations. This happens when people are given space at the edges of our organizations to do new things in new ways. It is about the 10x thinking that comes with allowing 'wild grass grow' from the edges into the core of our organizations. This session will explore how this can be made happen.
This event is part of the Strategic Doing Practitioners' Conference. You can review the full agenda for the conference and register here:
Alternatively, if you won't be attending the Conference but would like to attend this workshop then please register here on Eventbrite.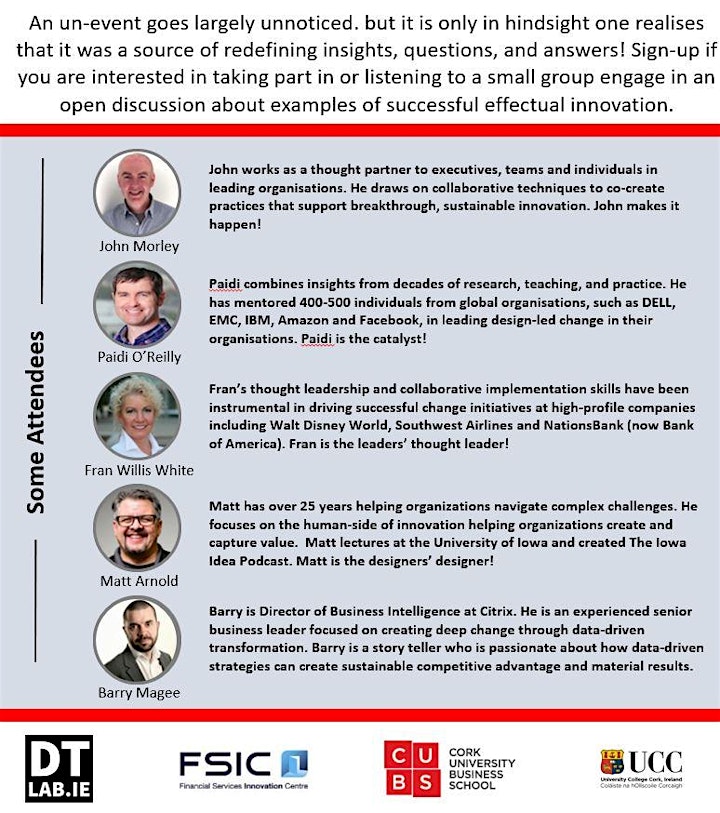 The Digital Transformation Lab organised by UCC (DT-LAB@UCC) is a network of stakeholders (that includes senior professionals but also researchers, consultants, and communicators) interested in developing, validating, and sharing best practices in Digital Transformation. We do this through: (1) supporting peer-to-peer learning within the network; (2) undertaking and sharing research findings; (3) organising regular online and face-to-face networking events; (4) organising thought leadership events and masterclasses; and (5) using podcasts, blogs, and social media activities to share our message.
View some of our previous events here. Follow us at:
If you need to know more email Paidi O'Reilly at p.oreilly@ucc.ie