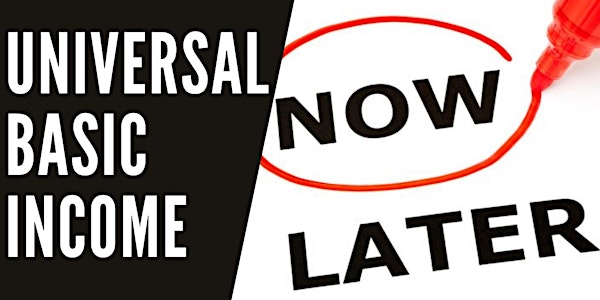 Unconditional Basic Income - a beautiful idea whose time has come
If you want UBI in Ireland, join our forum and help make a plan for getting it implemented now.
About this event
This year's Basic Income Ireland forum aims to bring together citizens passionate about UBI, who are interested in progressing its implementation and pooling ideas to enable the creation of a mass movement for UBI implementation. If you want UBI in Ireland, join our forum to be at the forefront of making it happen.
What will happen at the forum?
The main activities of this year's forum will be led by all of us who are gathered on the day. We will be using an innovative approach of self-hosted workshops on themes proposed by anyone who wishes to hold a particular conversation that contributes to the overall aim of our forum.
As our focus is on implementation and action, we believe these principles need to be given space even at the level of choosing what we each work on in an annual event such as this. Let's get it done!
There will also be a brief overview of basic income for those who might be new to the forum, and a collective conversation to share actions, updates and next steps between the different workshop groups in our final session. We will be breaking for lunch, and we warmly invite all to stay on for drinks in the (online) pub at the end of the day. We hope to see you there.
What is Unconditional Basic Income?
Unconditional Basic Income is a regular payment weekly/monthly to every citizen regardless of circumstances, without work requirement or means-testing, high enough to ensure an existence in dignity and participation in society. This payment would replace the majority of social welfare payments and all citizens 18+ will receive the payment. Let us travel Beyond Dependency.
Who is the forum for?
We warmly invite all Basic Income Ireland members and their guests to take part in this year's forum. If you know someone who you think might be interested, please do forward them the link and invite them to join us. Event link is forum2021-basicincome.eventbrite.ie