Description
Understanding and leveraging HR Analytics
Gain a deeper understanding of your workforce and improve the quality and credibility of HR insight and decision-making
Overview
This two day programme is designed to give you a deeper understanding of your workforce and improve the quality and credibility of HR organisational insight and decision-making.
Employee salaries and HR programmes frequently account for close to half of an organisation's operating expenses. One reason for this high level of investment is the recognition that people are the ultimate source of innovation and competitive advantage. In order to leverage maximum employee value and potential, many leading organisations are turning to human capital analytics to gain a deeper understanding of their workforces, and improve the quality and credibility of HR decision-making.
This two-day programme run by leading HR analytics expert provides an in-depth introduction to HR analytics and enables you to develop the skills to initiate a human capital analytics journey to improve organisation performance. It will provide tools and methods for:


Linking HR and business strategies

Assessing organisational readiness for analytics initiatives

Building the business case for analytics

Demonstrating the credibility and value added by HR

Using analytical insights to improve talent management processes

Defining the roles, capabilities, and structures required to maximise analytics effectiveness.

Who is it for?
Successful human capital analytics requires collaboration and cooperation between many parts of the organisation, so this course is suitable for:
HR personnel: senior and general roles, HRBPs, training and development, talent management, organisational development, and workforce planning analysts

Financial stakeholders wanting to better quantify the potential value of their workforce

Strategic planners seeking to align market and environmental needs with required workforce capability

IT specialists responsible for implementing the technologies underpinning their organisation's analytics initiatives.
No prior knowledge or understanding of HR analytics is required. And, with group sizes of no more than 14, you'll be able to interact with like-minded colleagues from a range of organisations, and focus on developing your own knowledge, skills and understanding in this area. The small group size also allows you to focus on your business, and understand the steps you can take to embed analytics in your workplace. By the end of the course, you'll be in the position to initiate a human capital metrics journey that will help to improve the quality and credibility of your HR decision-making through HR data, metrics and analytics.

Learning objectives

On completion of the programme, you will be able to:

Define human capital analytics

Understand the importance of HR analytics as an evidence-based decision-making tool

Describe the most common human capital strategies used by organisations

Describe the evolution of HR analytics

Describe a typical analytical process used to measure the impact of HR programmes on organisational outcomes

Explain the accountability of HR in the context of human capital analytics

Explain the importance of valuing human capital

Explain the changing accountability of HR in the context of human capital analytics

Assess an organisation's readiness to implement a human capital analytics initiative

Understand the criteria for selecting between strategic and tactical analytics initiatives

Understand the steps required to implement human capital analytics

Measure the value of a learning and development programme


Tutor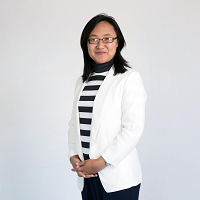 Na Fu, FCIPD
Trinity Business School
Associate Professor in Human Resource Management at Trinity Business School, Na completed her PhD and other degrees in Northeastern University/China and Dublin City University and is a fellow of the Chartered Institute of Personnel and Development (CIPD).
Aligned with international and national strategic priorities, Na's research addresses a critical question of how organisations can respond to the management imperative of attracting and retaining talent based on the data and insight-driven approach. Her research excellence in strategic human resource management is not only evidenced by the top-tier international journal publications, but also reflected by the impact it has made towards industries and in classrooms.
In collaboration with esteemed international researchers, Na's work is at the forefront of developments and is published in the world's premier journals in the discipline. Focusing on both quality and quantity, 8 of her 24 publications are published in the highest ranking ABS4/Financial Times Top 50 journals, including a sole-authored paper on human resource and knowledge management and innovation for professional service firms.

Na's work has received international acclaim, including multiple prestigious awards and nominations, from the world's premier and largest management conference, the Academy of Management Annual Conference. The recent publication in the highest-ranking journal in general management, the Journal of Management (ABS4*/FT50), was selected by the Provost of Trinity as a research case study, a notable achievement for business research. Na is on the editorial board of the Journal of Management Studies, Human Resource Management Journal, International Journal of Human Resource Management, Employee Relations and the Journal of Organisational Effectiveness: People and Performance (JOE). She has held visiting positions at Saïd Business School, Oxford University and Copenhagen Business School.

Insights derived from her research have been directly and indirectly applied by professional bodies including the Great Place to Work as well as industries via multiple industry reports, over 400 customised benchmarking reports and keynote talks to business managers. The value of the management implications of her work has been recognised by primary national media outlets including RTE (Six O'Clock News), The Irish Times, and the Independent.


Programme Detail:
Day One:
Adopting an analytics mindset
Day one provides participants with the background knowledge required for successful implementation of human capital analytics projects.
Introduction and course overview
State-of-the-art analytics: where are we today?
This section examines current best practices in human capital metrics.
The value of human capital
This section introduces the following concepts:

Why it is key to assign financial values to both your workforce and HR activities

The concept of people (rather than technology or capital) as the last refuge of competitive advantage

The fundamental human capital mindset: how to view employees as assets rather than expenses.

The organisational costs and risks of miscalculating employee value.
Five organisational strategies for investing in human capital metrics
This section will examine five fundamental strategies for investing in the development of human capital.
Day Two:
Implementing HC analytics
Having examined the importance of human capital analytics, day two presents participants with practical approaches for using and implementing analytics initiatives in their own organisations.
Measuring the impact of HR strategy and investments
This topic discusses the advantages and disadvantages of various approaches for measuring the value of human capital and HR initiatives.
Accountability of the new HR
Many organisations are already experiencing an increase in the demand for a financial evaluation of their people assets and HR initiatives from senior management. But who should be accountable for calculating and delivering this value? HR, the line, external consultants, or some combination of these? This topic examines practical solutions to this question.
The structure of an individual human capital projects
This topic provides a methodology for structuring "one-off" human capital projects including alignment with business strategy and building the business case.
Embedding human capital analytics in your organisation
While individual human capital projects are useful, the real value of analytics emerges once it becomes embedded in the organisation's culture as a standard process. This topics provides a methodology for achieving this including the roles, capabilities and structures required for maximising analytics effectiveness.
Assessing your organisation's readiness for human capital analytics initiatives
Because every organisation is unique, it must therefore tailor its analytics programmes to both its culture and analytical maturity to ensure success. This topic provides participants with tools and techniques for assessing their own organisations in this light.
_________________________________________________________________________________
Booking Terms and Conditions:
Cancellations MUST be notified in writing.
A cancellation fee of 25% of the full fee will apply to cancellations received up to 30 August 2019 . No refund can be made for cancellations received after 30 August 2019. A substitution may be made at any time.
CIPD reserves the right to cancel or reschedule or change its associated programme or substitute a speaker. In the event of cancellation, liability is limited to the amount of registration only.

_____________________________________________________________________________
Please Note:
CIPD reserves the right to cancel or reschedule the event or change its associated programme or substitute a speaker. In the event of cancellation, liability is limited to the amount of registration only.
Professional photography and video production may be taking place at the event and these images may be used on future promotional materials for CIPD. Please note that by attending the event, you are giving your consent for your image to be used on any CIPD promotional materials.
For your security and peace of mind, CIPD and its subsidiaries will not supply your details to any organisation for marketing purposes. By submitting this request you confirm that you agree to the use of your information as set out in CIPD's privacy policy. We reserve the right to include your name in a list of delegates at the event.
Non-members may click here to sign up to receive our e-newsletters which will keep you up-to-date with HR news in Ireland as well as CIPD Ireland events and survey research.
.