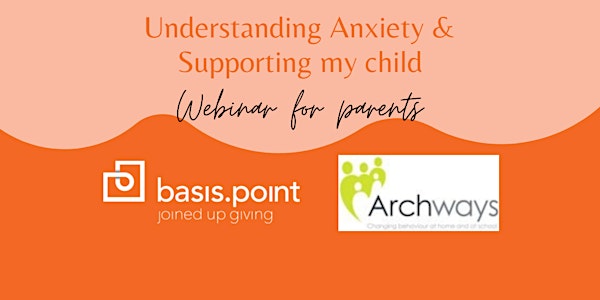 Understanding Anxiety & Supporting my Child
This free 90-minute webinar facilitated by Archways will give parents/guardians an understanding of childhood anxiety.
Date and time
Thu, 10 Nov 2022 11:00 - 12:30 PST
About this event
Archways are delighted to offer this webinar to parents.
The webinar will help parents to:
• Understand the difference between worry, stress and anxiety
• Develop an understanding of how worry, stress and anxiety can affect children and young people
• Develop tools and strategies to support children and young people
• Better understand factors which affect and influence children's development
• Explore self-care tools and strategies
This will be hosted via Zoom webinar. It will be a live stream so participants will not be seen or heard but we will encourage questions using the Q&A function.
About Archways:
Archways is a national organisation working in collaboration with local and national agencies to promote and research evidence based programmes for children & young people.
Webinar Facilitators:
Eimear Collins - Early Intervention Specialist
Paul Johnston - Psychotherapist
This webinar is kindly funded by basis.point.