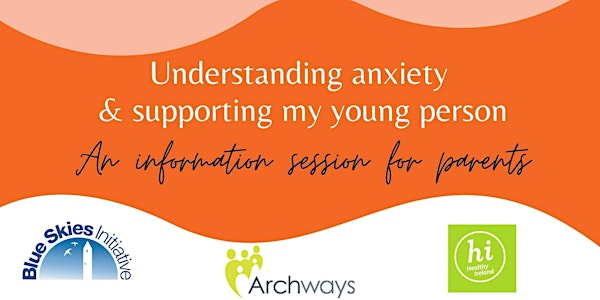 Understanding Anxiety & Supporting My Young Person
An information session for parents and concerned adults. It will increase knowledge about anxiety and look at how to support young people.
About this event
Blue Skies Initiative and Archways bring you a free 80-minute session looking at anxiety and young people. This information session is aimed at parents.
The session will help you:
Understand what anxiety is & how anxiety can affect young people
Understand what worry is & what worries are typical among young people
Develop tools and strategies that can support young people in your life
Learn about factors which affect and influence development in young people