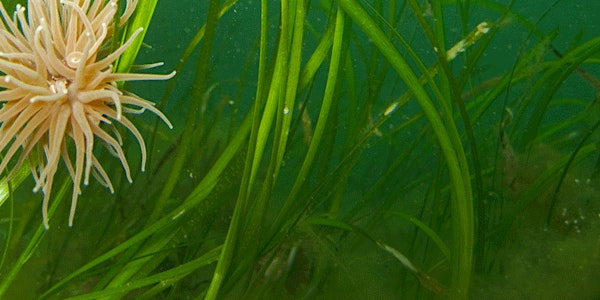 Underwater Forest: Seagrass
Underwater Forest: Seagrass - Calling all swimmers, divers, snorkelers and water enthusiasts to learn more about seagrass
When and where
Location
H91 T2FD Galway Atlantaquaria Salthill H91 T2FD Galway Ireland
About this event
The ocean drives global systems that make the Earth habitable for humankind. Our rainwater, drinking water, weather, climate, coastlines, much of our food, and even the oxygen in the air we breathe, are all ultimately provided and regulated by the sea. Marine biodiversity is critical to the health of people and our planet.
Seagrass is a vital marine habitat for a variety of species and a carbon sink that helps to reverse climate change, which is why protecting it is so vital.
Seagrass, eel grass or Zostera marina, a new focus on "blue carbon" has drawn attention to this wonderful habitat that despite making up just 0.1% of the earth's surface but may sequester a much as 10% of the organic carbon buried in the oceans each year.
Seagrass meadows provide a wonderful habitat for a range of species including pipe fish, hermit crabs, fish, anemones and topshells, and provide a wonderful environment for diving and snorkelling.
If you are interested in learning more about seagrass and how you can help, please join Galway City Council and experts from Seasearch Ireland and Galway Atlantaquaria on Sunday 21st August at 7pm at the Galway Atlantaquaria. Numbers are limited to 30 for the event (additional time slots will be made available based on demand).
Cover image courtesy of Seasearch Ireland. Tony O'Callaghan
https://seasearchireland.ie/seagrass-project/
https://www.nationalaquarium.ie/aquariumstories/seagrass-by-rory-ocallaghan-of-seasearch-ireland