University of Dublin Choral Society Presents: Haydn Nelson Mass
Description
The University of Dublin Choral Society proudly presents Haydn's Missa in Angustiis, widely known as the Nelson Mass, along with a selection of Haydn's shorter works, Te Deum laudamus and Insanae et vanae curae.
Taking place in the breathtaking surroundings of Trinity College's Public Theatre, these performances promise to be a wonderful evening's entertainment.
Organiser of University of Dublin Choral Society Presents: Haydn Nelson Mass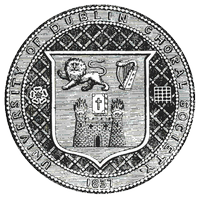 Founded in 1837, The University of Dublin Choral Society is Trinity's oldest and largest choir and is believed to be the oldest Choral Society among the universities of Great Britain and Ireland. Throughout its history, UDCS has had the honour of presenting the first performances in Ireland of some thirty-five choral works including Bach's Mass in B Minor (1908), Verdi's Requiem (1876), and Mozart's Grand Mass in C (1906). The tradition that members wear the formal academic gown for performances is upheld and concerts take place in the beautiful surroundings of the Examination Hall, Trinity College Dublin.