Feel good in your body, feel more confident, feminine, powerful, and sexy.
About this event
BENEFITS:
👸 Increased Confidence
🦅 Clarity and Focus
🌺 Feeling more sensual and feminine
💆‍♀️ Letting go of your mind, being here and now
🌳 Feeling Grounded
💥 Expressing your emotions in healthy ways
💖 Dance for your own pleasure and enjoyment!
💃 Feeling good in your body and expressing yourself freely and confidently on the dance floor and in life too.
💪 Building body and mental strength to increase your self-esteem and create harmonious relationships. Being more gentle and loving with yourself and your own body.
💎 Raise your vibrational frequency. Fill yourself up from the inside out, with vibration of joy, love, peace, and gratitude.
✨ Activate your chakras and open your body to receive more bliss in your life.
🤩 So you easily attract what you desire.
WE WILL DIVE DEEP WHILE HAVING FUN ALONG THE WAY 🥳
You do not need any experience in dancing to join us for this experience.
Everyone can move, everyone can dance.
I prepared a beautiful journey with healing and deepening practices to free your mind, let go of old stories, and get you to experience some of the benefits you can accomplish with this practice.
You will walk away feeling relaxed, inspired, and motivated to create new habits for yourself. Knowing that change can happen easily.
I am so excited to serve and share my passion with you! 💖
*If you have any questions or doubts, I am here to talk and answer your questions.
HOW?
Dance - combination of free flow and guided movement
Qi Gong, Contact Beyond Contact, Yoga, Fitness
Mindfulness practices
Relaxation
Limited spaces available!
Get a taste what is yet to come!
STAY TUNED!
True Sense Immersion, 4 week transformational journey.
Send email to tynaknytlova@gmail.com to receive more details.
Join this Transformational Experience From the Comfort and Privacy of your own home, this event is happening Online and Live, through ZOOM meeting.
NOTE
If you would like to join, but the time and date is not the best for you, send me a message and we can talk about a different time, or date!
It is also possible to experience this transformational experience One on One.
Anything is possible, ASK!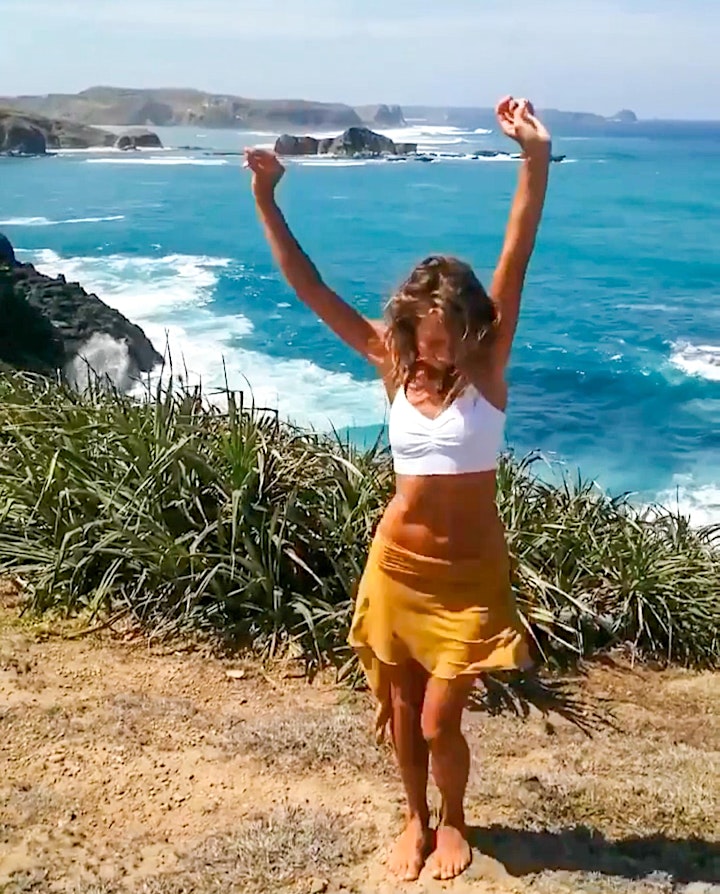 LET ME INTRODUCE MYSELF TO YOU
My name is Tyna.
I am an Artist, Dancer, Contact Beyond Contact Facilitator, Women's circle space holder, Reiki, Shamanism and Theta healing Practitioner, Women's Empowerment Coach.
I am combining knowledge from all my trainings, passions, and life experiences, to offer you a variety of options to support you on your personal journey and with the transformation, you are seeking to live a healthier and happier life.
I am passionate about Art, Movement, Dance, Free Expression, Nature, Personal Growth, and Living a Balanced, Harmonious, Inspired Life.
I love learning and expanding my knowledge. I am fascinated by the wisdom of the Divine Feminine, Woman's Cycle, Women and Men Universe, understanding men and women even more to create more harmonious and Sacred Relationships.