Using and understanding the Sustainable Development Goals Workshop
Description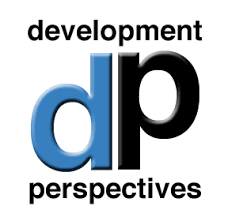 Clare PPN, the Irish Environmental Network and Development Perspectives invite you to join us for a free workshop that explores the Sustainable Development Goals (SDGs) and how they are relevant at a local level in our communities!
Thursday, December 6th, Glor Theatre Ennis @4.30 PM
What are 'The Sustainable Development Goals?' Also known as the Global Goals, the SDGs are a set of 17 global goals aiming to end poverty, combat climate change and ensure that we leave peaceful, sustainable societies for future generations. This historic agenda was agreed upon by 192 countries including Ireland in 2015. In April this year, the Irish Government launched its National Implementation Plan for the Sustainable Development Goals (SDGS). This plan sets out how it intends Ireland to deliver on the goals by 2030 and makes reference to the role of local government, local government committees, Local Economic and Community Plans and Public Participation Networks in raising awareness of and achieving the goals at local level.
(See page 22: https://www.dccae.gov.ie/documents/DCCAE-National-Implementation-Plan.pdf )

Clare PPN would like to invite you to take part in this introductory workshop on the Sustainable Development Goals and how they are relevant at a local level. During the workshop you will:
• Become familiar with the SDGs and map them onto local issues
• Look at how to align your organisation or group's plans and strategies to the SDGs
• Explore how the SDGs connect to goals and targets in the Co. Clare's Local Economic and Community Plan.
• Find out more about upcoming funding opportunities relating to the SDGs
• Receive free resources on the SDGs

The workshop will be facilitated by the Irish Environmental Network in partnership with Development Perspectives. This FREE workshop is open to everyone; Clare PPN members, the general public, local Councillors and Council staff - all are welcome.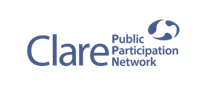 The workshop immediately precedes the second and final Clare PPN plenary meeting of 2018 which will take place at 7pm on December 6th in Glor and all are welcome to attend this meeting too
For more information visit our website: http://clareppn.ie/5203-2/