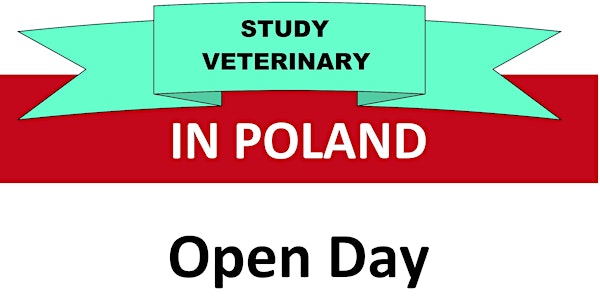 Veterinary Medicine - November 2020 Open Day - 24.11.2020 ,19:00 IST
Open Day - studying veterinary in the heart of Europe - Poland, where thousands of international students study in English
About this event
Medical Poland Admission Office for the last 6 years has been consequently helping Irish and all international students who dream of studying medicine or veterinary medicine abroad, in English. There is a number of medical schools in the heart of Europe, Poland that deliver such programmes and have Irish and many other international students.
Medical Poland Admission Office invites you to an online Open Day to present the opportunity to study veterinary medicine in English in the heart of Europe, Poland.
Agenda:
1. Medical Poland Admission Office and its role & support
2. Higher Education landscape in Poland
3. Veterinary Medicine :
a) entry requirements - Medical Poland
b) student experience - 3rd year student - Sadhbh Moran (TBC)
c) career options - graduate from Wroclaw working at the Department of Agriculture in Dublin (TBC)
4. Q&A
Contact: support@medicalpoland.ie
For updates, follow us on Facebook: facebook.com/MedicalPoland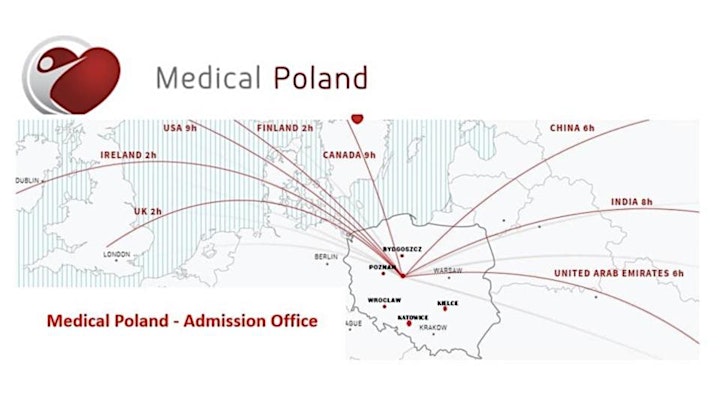 Study veterinary medicine abroad in Poland.