Event Information
Refund policy
Refunds up to 7 days before event
This workshop will explore the experiences of loss and grief of Transgender people and their families in the context of gender transition.
About this event
This workshop will explore the experiences of loss and grief of Transgender people and their families in the context of gender transition. It will detail the complex contextual factors that can contribute to the losses experienced. The workshop will provide the participants with an understanding of the value we put on identities. The workshop highlights ambiguous loss as a salient component in the experiences of loss and resilience in trans people and their families.
Learning Outcomes
On completion of the workshop participants will be able to:
have a greater understanding of the experiences of trans people and their families
distinguish how identities form an integral part of our humanity
gain an insight into theoretical conceptual models of loss and family adjustment to gender transition
attain key skills to enable trans people and their families overcome potentially challenging experiences due to gender transition
Presenter Profile
Dr Vanessa Lacey is Director of Gendercare Ireland. Previous to being the director of Gendercare Ireland, Vanessa has worked with TENI from 2010 to 2021as the Health and Education Manager. In this role she designed and delivered transgender related training for health care professionals throughout Ireland. She has been directly responsible for creating the family support group TransParenCI in 2011, which currently support over 280 families. Vanessa has a BA (hon) Psychology and a PhD in Philosophy. Her research focussed on grief and loss experienced by adult trans women and families of adult trans women. Vanessa has worked on numerous occasions with media, and is a published author, both in media and academically. Vanessa is also a member of the World Professional Association of Transgender Healthcare (WPATH) and it's European version (EPATH). Vanessa is also a board member with EPATH. She is also a proud parent.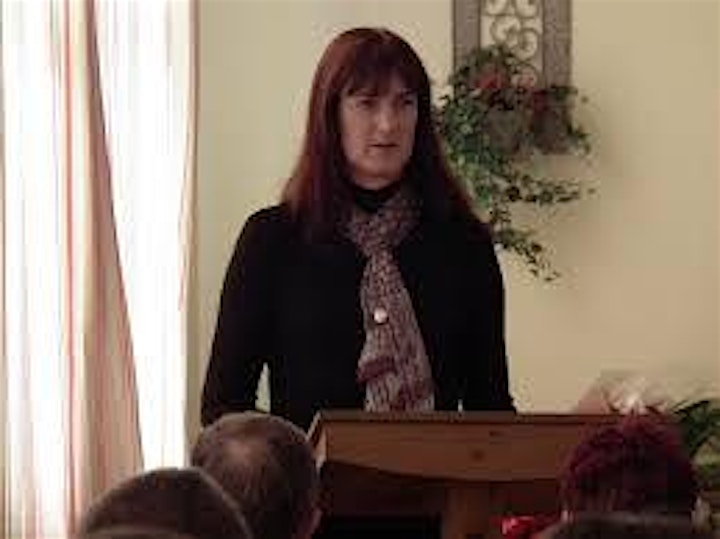 Date and time
Location
Refund policy
Refunds up to 7 days before event
Organiser of Viewing Transgender Identities Through an Ambiguous Loss Framework
2022Workshops on Loss and Bereavement

Aim

This is a series of introductory workshops on a range of topics covering loss and bereavement.

Target Audience
The workshops are targeted at professionals and volunteers who may wish to learn more about loss and bereavement and for those working with people who have experienced a major loss.

These workshops are framed relative to the HSE palliative care competence framework at level two – for people whose work increasingly sees them engaging with people facing loss, bereavement and death. Specifically, the competence dimension for grief and loss; and the competence dimension for communication are of relevance to workshop content and learning outcomes.

The framework is available here https://www.lenus.ie/handle/10147/323543

Accreditation

Professional accreditation is under application from the Nursing and Midwifery Board of Ireland. If you have other accreditation needs please contact us. A certificate of participation/attendance at the workshops is available on request.

Teaching Method

The workshops will be held online via Zoom and will include talks and interactive sessions.

Time and Duration

Workshops will commence at 9.15am and conclude at 4.15pm. There will be short breaks through the day and a lunch break of 45 minutes. Registration will commence at 9.00am

BOOKING DETAILS
Participants may attend one or more workshops. Please note as places are limited early booking is advised.
Fees
€100 per workshop
Payment
Full payment is required at the time of online booking.

Cancellations
Cancellations up to 1 week prior to each workshop will be given a full refund minus an administration fee of €10. Thereafter no refunds will be made.