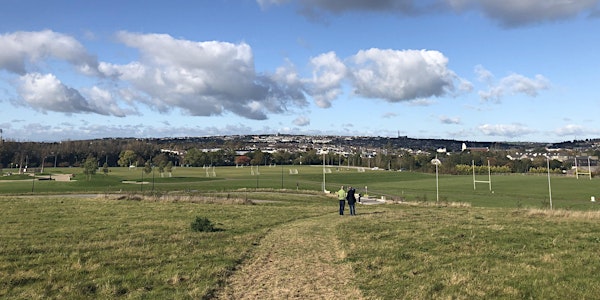 Views from a Park – The Black Ash and Tramore Valley Park
Views from a Park – The Black Ash and Tramore Valley Park, historical walking tour with Cllr Kieran McCarthy in association with the KinShip
When and where
Location
Tramore Valley Park (Half Moon Lane entrance) South Link Road T12 AE86 Cork Ireland
About this event
In association with the KinShip Project, the Tramore Valley Park tour will explore the development of the area from being a swamp through to being a landfill and then onto being an artificial mound to enable the development of a park. Historically William Petty's 1655 map of the city and its environs marks the site of Tramore Valley Park as Spittal Lands, a reference to the original local environment and the backing up of the Trabeg and Tramore tributary rivers as they enter the Douglas River channel. Walking across the park, one can feel the tension in its sense of place, a place haunted and engineered by its past and teeming with ideas about its future. Of course, there are green spaces scattered across the city but none with the same scale of development and story as the 160 acre site off Kinsale Road. This is a site where the city's environment has also been a regular topic of debate across local newspapers and in the city's council political chamber.
Becoming Kin
Becoming Kin is a Citizen Led Programme, which forms part of the KinShip Project, is devised to invite engagement with communities whose voice and influence is crucial in addressing climate action. Join a host of free outdoor citizen led walks, talks and workshops run on the last Sunday of every month in 2022.
KinShip is an art project aimed at developing a sense of connection between the people of Cork and the ecology of Tramore Valley Park. This project is an opportunity to develop a new relationship with the park, modeling 'care' as a civic responsibility to all the inhabitants. This is a space to alter our mindset about the relationship we have with the natural world, to address the legacy of 'throw away' culture and to engage with new modes of managing waste.
See HERE for further details.
Getting to the Park
More information on how to get to Tramore Valley Park can be found here.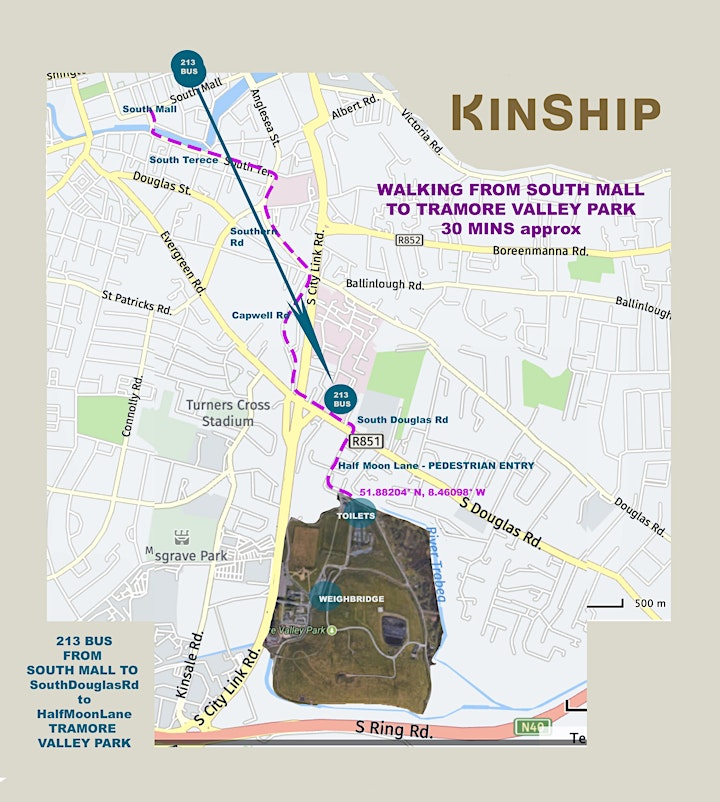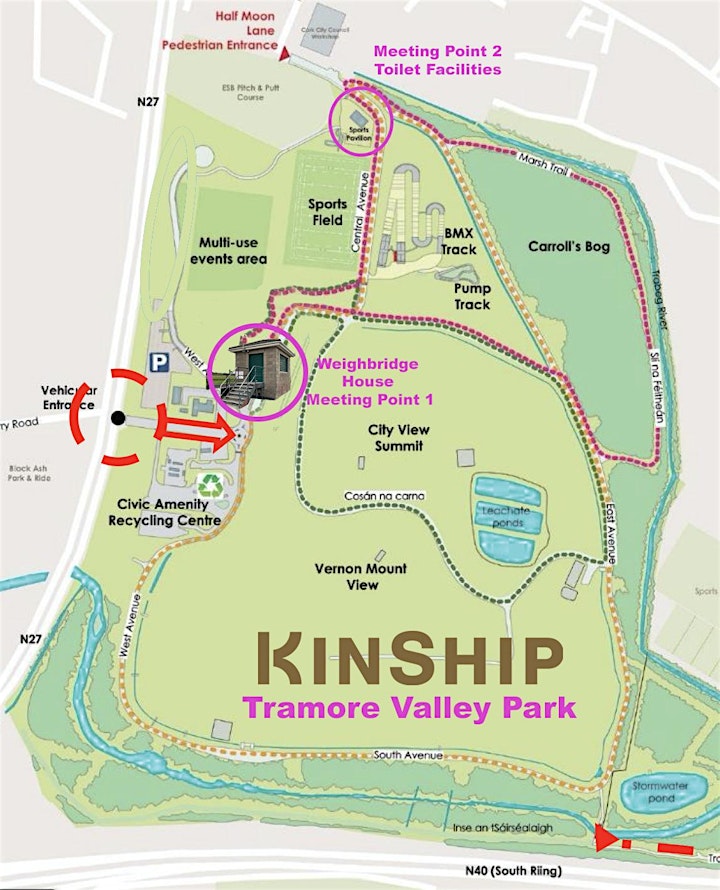 COVID-19 INFORMATION BEFORE YOUR VISIT TO THE PARK
All attendees of KinShip Project events will be required to follow up to date health guidance. Some attendees may wish to wear a mask when gathered outdoors as a group.
Please do not attend any KinShip Project event if you:
are experiencing any symptoms of COVID-19 or are feeling unwell.
are awaiting the results of a COVID-19 PCR or antigen test.
are self-isolating or restricting your movements.
have recently been diagnosed with COVID-19. Please consult HSE guidelines regarding testing positive for COVID-19: https://www2.hse.ie/conditions/covid19/testing/positive-result/
are a recent close contact of a person who is a confirmed case of COVID-19. Please consult HSE guidelines regarding close contacts: https://www2.hse.ie/conditions/covid19/contact-tracing/close-contact/
have been advised by a doctor to isolate or cocoon.
How can I get involved in the KinShip Citizen Led Programme?
Anyone who has a special interest in Tramore Valley Park, is invited to propose a 1-2hr walk, talk or workshop for adults.
Below is an example of the kind of activities and subjects suitable for 'Becoming Kin'
Knowledge, skills and know-how on; nature, ecology, climate change, conservation, history, sustainability, community, archeology, folklore, foraging, recycling and repairing, wildlife, bodging, cooking, gardening and growing, coppicing, geology, lepidopterology (butterfly and moth) engineering, rambling, dog training, woodcraft, birdwatching, astronomy, falconry, composting, movement, kite flying, biodiversity, bat walks, tai chi/qigong, flora and fauna, or anything that goes on underground, on the ground or in the air.
Please see the KinShip website for more dates and details and access to an Expressions of Interest Form.
More information about the The KinShip Art Project at Tramore Valley Park is available here.
Privacy Statement