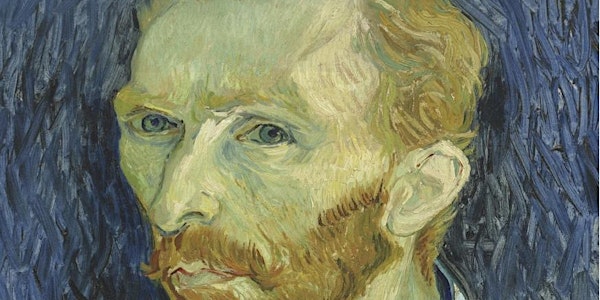 Vincent A Play by Leonard Nimoy
When and where
Location
Horetown House Foulksmills Wexford Y35T32A Ireland
Description
On November 17th, we welcome you to Horetown House, with blazing fires, a glass of Prosecco and delicious canapés served in our Drawing Rooms which were home to the Goff family during the time of Vincent's turbulent life. Tickets are available directly from Horetown House for €30 and include the show, prosecco and canapes.
To make a night of it why not stay with us in one of our period rooms or suites. Contact graham@horetownhouse.ie for more info. Accommodation and theatre packages starting from €240 per room
The Show
Paris 1890 … Theo van Gogh mourns the suicide of his beloved brother, Vincent, who died in his arms at the age of 37. An intense delivery reveals the contents of the many letters they shared, allowing us to feel the loss, anger, frustration and (sometimes) joy of their volatile relationship, re-telling the events in Vincent's own words.
This powerful, moving play was written and originally performed on Broadway by Leonard Nimoy (better known to audiences as Star Trek's Mr. Spock), for which he garnered a Tony Award.
In this Irish première, against the visual backdrop of some of his greatest masterpieces, director Christine Scarry and actor Peter McCamley gloriously recreate the world of the misunderstood genius, giving the audience a moving insight into the turbulent life and times of the great painter.
Vincent is one of those rare bio-plays that successfully places the audience in the reincarnated presence of a genius and leads them through a tumultuous life; a meditation on the meaning of art and artistry in a world that measures success by sales. Anyone who loves art, passion and life itself should see this play; it is a renewing experience and an insight into one of history's most gifted, haunted masters.
Director: Christine Scarry; Set Designer: John O'Donoghue; Lighting Designer: Colm Eaton