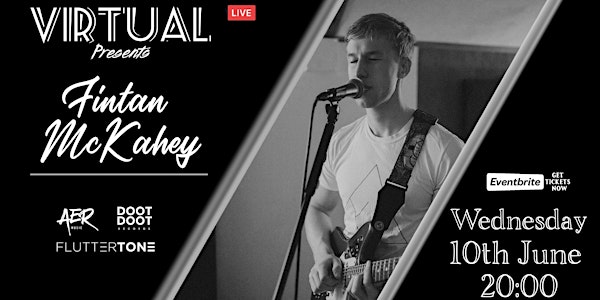 Virtual Live presents Fintan McKahey
Fintan McKahey Live on Virtual
About this event
AER Music, Fluttertone and dootdoot Records have come together to create this opportunity on the Zoom platform where everything is focussed on the artist and we can financially support them.
A series of intimate evenings of exclusively live performances from some of the best emerging artists.
'Virtual' is a new online platform to bring these artists directly to you at home.
We will endeavour to bring the best audio/visual experience we can.
The Zoom link plus additional content will be emailed to you when you purchase a ticket.