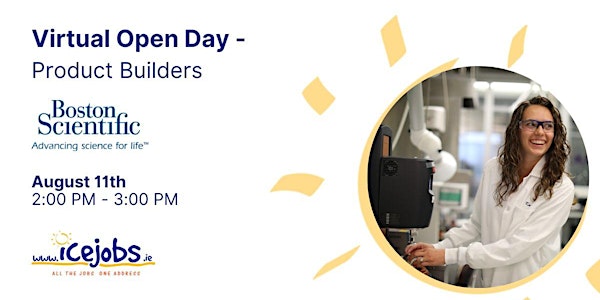 Virtual Open Day - Product Builder Roles in Boston Scientific
Learn more about the career opportunities available at Boston Scientific and speak directly with a recruiter
About this event
Register now to join our Product Builder Virtual Open Day on August 11th. During this one-to-one chat, we will assist you to register on our database and discuss some of our open roles.
ICE Group works with multiple Global Manufacturing Clients in Galway, such as Boston Scientific, with Product Builders responsible for building products, operating equipment, handling products, quality checks, and the company's quality system procedures.
We are delighted to be able to discuss these excellent opportunities with you in which you can grow and develop in your career. Register now or get in touch with us at 091 475 100 for further queries.