Join your neighbours in Ferbane, Dublin's North Inner City, and Mount Merrion, to share songs and stories, dance, listen, laugh, connect!
About this event
Calling all residents and friends of these three wonderful places:
Ferbane, Co. Offaly
Dublin's North East Inner City
Mount Merrion, Co. Dublin
You are invited to a virtual music and storytelling session
— a rambling house —
at 8pm on Saturday 22nd May 2021
All languages and music styles are welcome!
The rambling house, in rural Irish tradition, is a homemade venue for community entertainment and connection. People gather in a local farmer's house to:
Sing a song
Learn a song
Play an instrument
Tell a story
Read a poem
Tell a joke
Do a dance
Or simply listen and enjoy the company of neighbours and new friends!
You are invited here to do the same, but online.
If you don't have access to the internet, you can even join by phone. Contact me in advance if you have any questions about taking part: 0877775769 or info@nessadarcy.ie. I'll make sure your name is down and you're coming in!
If you plan to attend on Zoom, make sure you register soon!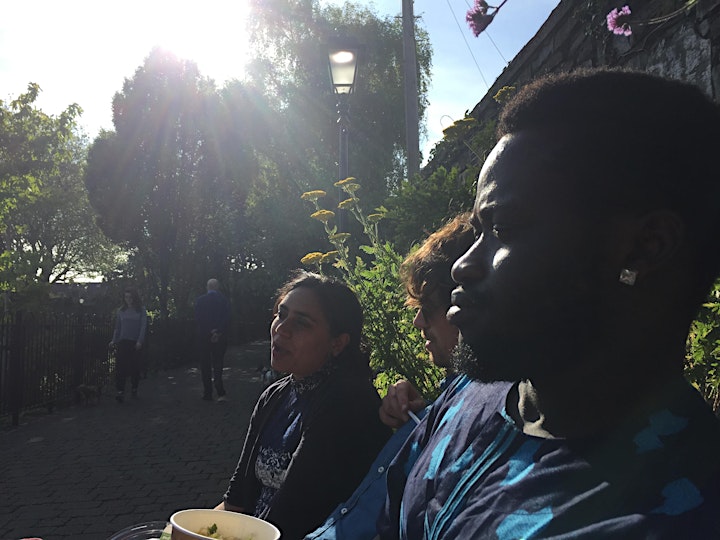 This event also marks the launch of three music playlists I have compiled from songs contributed by the people of Ferbane, Dublin 1 and Mount Merrion. Attendees will receive links to the playlists on Spotify and YouTube, a musical party bag to take home!
Contact me if you want to add a song to your neighbourhood playlist.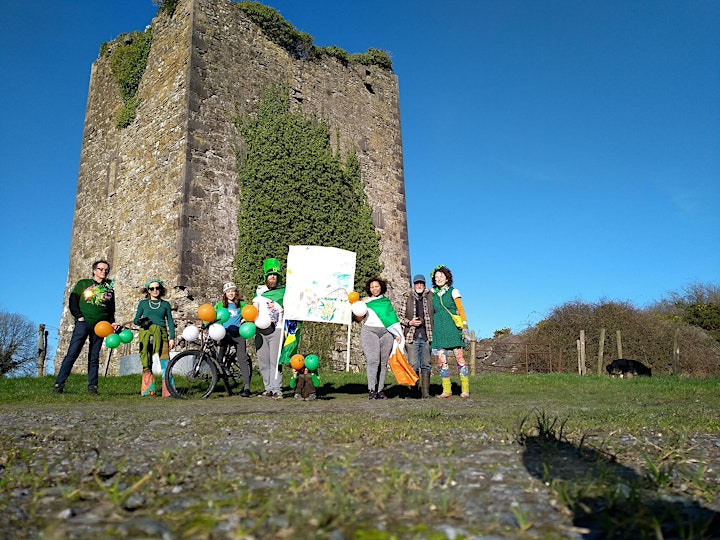 What do Ferbane, Dublin's North East Inner City and Mount Merrion have in common? They have all been home to creative entomologist and Discovery Gospel Choir member Nessa Darcy during the past year.
During this time, Nessa has been researching and developing simple, creative, localised activities for communities to connect safely with each other and with nature despite the pandemic. She is hosting this virtual party as a thank you and a chance to connect further.
This project is supported by Creative Ireland, Offaly County Council, Coole Eco-Community, and Dublin City Council's Intercultural Development Coordinator.