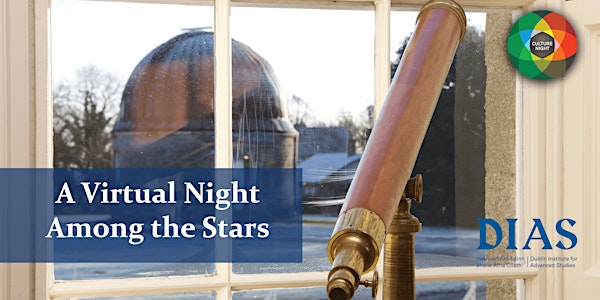 Virtual Tour of DIAS Dunsink Observatory
Expand your mind with great cosmic questions from the astronomers of DIAS Dunsink Observatory.
About this event
Dunsink is Ireland's oldest astronomical observatory and was once the home of one of Ireland's greatest scientists, Sir William Rowan Hamilton. Nowadays, DIAS astrophysicists study explosions on the Sun, search for new stars and planets, and search the universe for exotic astronomical objects. Programme includes a virtual tour of the observatory, "light-speed" talks from leading astrophysicists and a questions & answers session, all from the comfort of your home. Family friendly, booking required (www.dias.ie/dunsink).
The event will be hosted online via Zoom. The online location of the tour will be issued to ticket holders by 4pm on the day of the tour. Should you have any questions please email communications@dias.ie