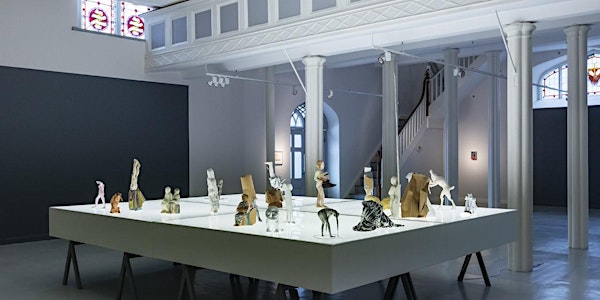 Visual Thinking Strategies - Claire Halpin discusses Janet Mullarney
Join artist Claire Halpin this Friday April 16th, discussing the work of artist Janet Mullarney.
About this event
In this new strand of gallery talks we invite you to join Claire Halpin (artist and facilitator) as she looks at the work of Janet Mullarney (1952 -2020) as we exhibit My Mind's i and Another Mind's I, recently acquired to the Collection, along with some work from private collections, and across her career, where we use a participant-centred facilitation method to create inclusive discussions.
Using Visual Thinking Strategies, the talk is more a discussion where you can offer your opinion in what is going on in the artwork. No prior knowledge or experience is needed and this is an enjoyable way of discovering more about an artwork and hearing what others have to say.
The session is 40 minutes and free…
Attendee Outline:
• One ticket need only be purchased per household/screen
• A maximum of 40 screens/attendees/families may be admitted to the Session.
Zoom Guidelines & Settings
• The required ZOOM link will be sent to all attendees via Eventbrite 1 hour before the event starts
• As further protection, each unique link will be accompanied with a password only for those intending to participate, and sent to the email used to book through Eventbrite
• ZOOM's 'Waiting Room' feature has been enabled, allowing the host to check and admit attendees to the session. Please make sure your ZOOM username/profile name matches that which was used to book through Eventbrite
• Use of Social Media Accounts to sign into the Workshop ZOOM meeting have been disabled to protect privacy of attendees
• Workshop will be locked once all scheduled attendees have been admitted
• File Sharing has been disabled
• ZOOM's Chat Save function will be disabled
• ZOOM's Private Chat function will be disabled
About:
What is VTS? Visual Thinking Strategies is a methodology used by some facilitators to enable thoughtfully facilitated discussions of art to make education more engaging, inclusive, and equitable.
https://vtshome.org