Vital Development "VitalDanza" Dance of Life Workshop
About this event
Spiritual Vital Development "VitalDanza®" Dance of Life.
Is a dance of gentle movement to help us heal our Mind Body & Spirit. We exercise our body to the gentle Movement of inspirational music. VitalDanza Dance of life enables us to connect with our own inner Dance, to live our lives more Blissfully so we can dance into our Dreams, Free our Spirit, Feel our aliveness and connect with our own inner Healing .
Through dance we connect with Mind, Body & Spirit and this allows us to dance into our full potential.
Come Join Me on.
Saturday 27th November 2021
In the Northside Community Centre
Forthill, Sligo
F91N778
Time: 11am registration
11.30 opening ritual
11.40 Meditation
12 pm - 13:30.pm
13:30pm Closing ritual
Tea and coffee available on the day.
Vital Development "VitalDanza" Dance of Life is gentle Mindful movements for your
Mind Body and Spirit. This Mindfulness with Movement & Music will offer participants time to STILL the MIND, RENEW the BODY & REVITALIZE the SOUL.
When you attend this wonderful workshop you will forget all your worries and cares and enjoy being in the present moment.
Wear comfortable clothing for easy movement and bring a light lunch / Water
Places are limited:
Cost: €50:00
Facilitated by Martina McGarrell Fully Qualified Vital Development "VitalDanza®" Facilitator.
Contact Martina 0879024835.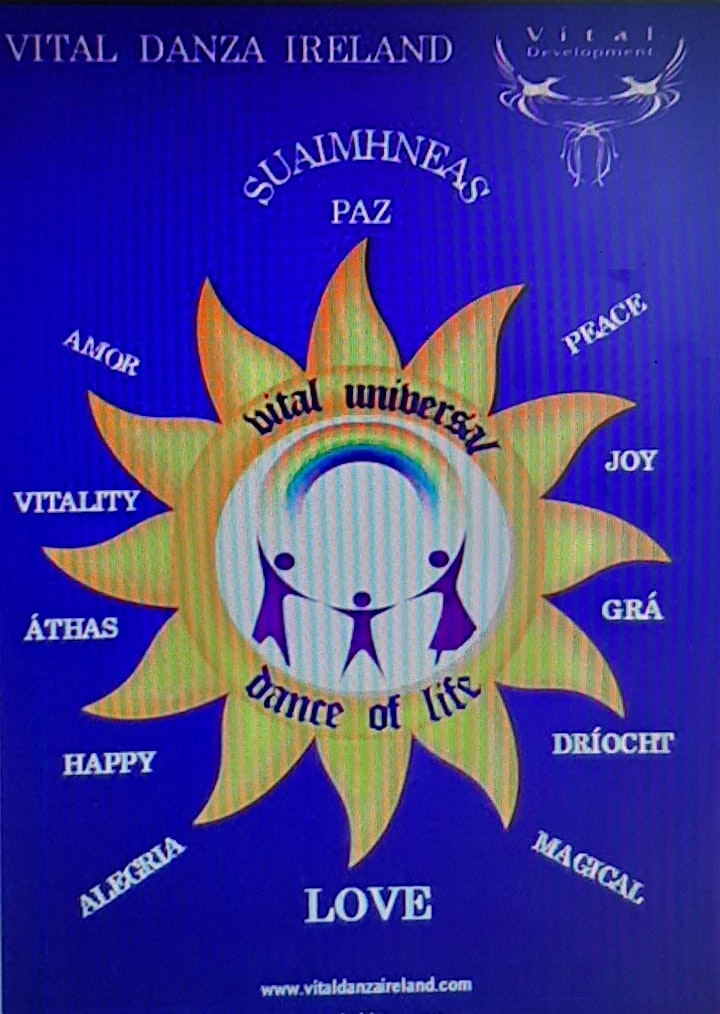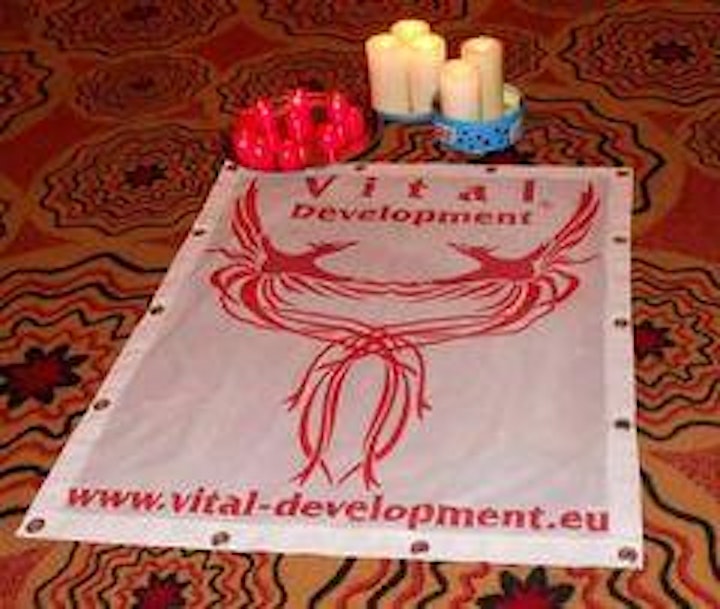 The true meaning of VitalDanza
VitalDanza: 'Vital' meaning 'necessary' or 'essential' to life. 'Danza': meaning 'Dance' or 'Move' the body.
VitalDanza is about Mindful Movement that is vital to living a healthy & happy life Dance classes and workshops enables us to connect to our Vital Life force - our capacity for love, affection and transformation within a supportive community.
VitalDanza awakens us to the sacred Universal LOVE/PEACE encompassing & permeating our Body, Mind & Spirit. Each person is gently guided to express him/herself by moving intuitively to inspirational music to create their own unique dance. VitalDanza helps us to feel in harmony with life itself by enabling us to dissolve fears & tensions in the body, Gently & progressively its practise tends to reduce the impact of psycho-somatic illnesses linked to the stress of a life focussed mainly on 'utility' rather than on the gift of life. No experience is necessary just a willingness to follow your heart & soul dance. In VitalDanza movement/dance & movement is used to connect us with our body, mind and spirit. The feelings that emerge in a VitalDanza Class are invigorating and rejuvenating.
There are no steps to learn. There is no age limit.
Organiser of Vital Development "VitalDanza®" Dance of Life Workshop.
Vital Development "VitalDanza " Dance of Life is for everyone young and old. This dance of Life is Gentle movement to Music your own gentle movement, which is very therapeutic and healing to our body. There are no steps to learn and you don't need a partner. Vital Development VitalDanza is one of the most empowering forms of self expression and human development techniques developed in the last 30 years. This is an amazing way of connecting with one's body mind and soul and tuning into one's own natural healing potential using movements & inspirational music. In order to know more about VitalDanza one needs to experience it first hand.