Zoom Get Together with other Volunteer Co-Ordinators facilitated by Olivia and Riona from Sligo Volunteer Centre
About this event
These get togethers are an opportunity to meet with other Volunteer Co-Ordinators, paid and unpaid, to get support and discuss topics with those who manage volunteers. Pre-COVID we held these in person - but we have since moved online with Zoom.
It is a chance for us all to share ideas and learn from each other. There is no agenda, just an informal chat. We are keeping the groups small to ensure everyone gets a chance to contribute. If you have signed up you will get a zoom link in the 24 hours before the meeting takes place. If we have more than 8 people you will be added to a waiting list.
The attendance and feedback has been good with people saying it has helped them to brainstorm ideas and connect to people locally who can help them with their work.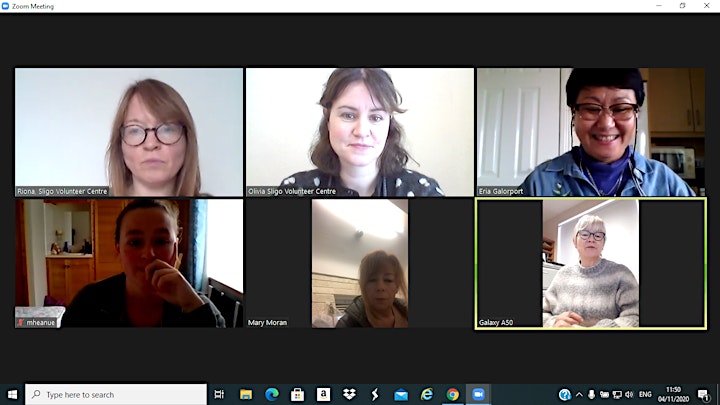 Organizer of Volunteer Co-Ordinators Online Get Together
Sligo Volunteer Centre provide a link between people interested in volunteering and non-profit groups looking for volunteers. We advertise for volunteers on behalf of 300+ non-profit groups in Co. Sligo and we refer interested people to these groups. We also provide advice, support, training and networking opportunities to local organisations on topics related to finding and keeping volunteers.