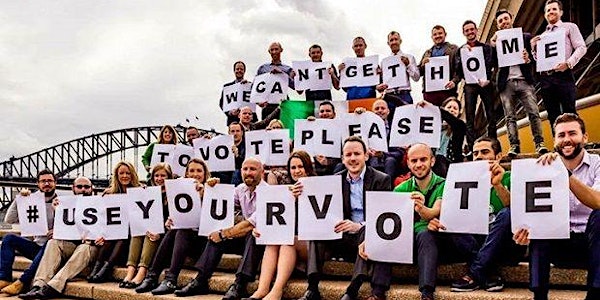 Votes for Irish Citizens Abroad: The issues, implications and challenges
When and where
Location
Maynooth University Social Sciences Institute 2nd Floor, Iontas Building Maynooth University Maynooth Ireland
Description
Votes for Irish Citizens Abroad:
The issues, implications and challenges
A Maynooth University Social Sciences Institute Roundtable Discussion
Venue:
Maynooth University Social Sciences Institute
Conference Room
2nd Floor Iontas Building
North Campus
Maynooth University
Date:
4pm, Wednesday April 3rd, 2019
This event will also be streamed live on Twitter from @MU__SSI
Chair: Dr. Séamus Taylor (Department of Applied Social Studies, Maynooth University)
Speakers: Professor Mary Hickman (adjunct Professor, Maynooth University Social Sciences Institute), Dr Piaras Mac Éinrí (Department of Geography, UCC) and Senator Billy Lawless
About 130 countries and territories around the world have some system in place to allow their citizens to vote no matter where in the world they live, but Irish citizens lose their right if they have lived outside the State for more than 18 months. Those who fall within that time limit must travel back to their home constituency to cast their ballot, as there is no system in place for absentee voting except in very limited circumstances.
The #hometovote campaigns for the marriage equality referendum in 2015, and the Eighth Amendment referendum in May 2018, represented the capacity Irish citizens abroad have to organise themselves as a political movement.
This round table discussion will explore the implications and potential of a proposed referendum in Ireland on granting 'votes for Irish citizens abroad,' in Presidential elections. The contributors will explore how it is not yet clear whether the referendum will propose extending the vote to all Irish citizens living in the North and abroad, or limit it to Irish passport holders only, or those born in Ireland, perhaps with a time limit after emigrating.