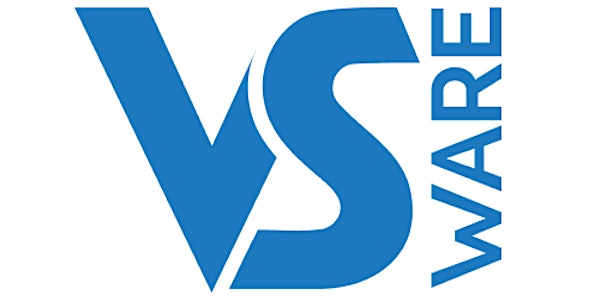 VSware Administration - Advanced (A) - 28th February
VSware Administration - Advanced (A)
Date and time
Tue, 28 Feb 2023 01:15 - 04:00 PST
About this event
VSware Administration Advanced (A)
*****IMPORTANT***** We have a new procedure for booking, please read the instructions below carefully.
Fee
Tickets cost €140 ex. VAT (€172.20 inc. VAT) per attendee per day. **Cancellations should be made 48 hours in advance to avoid charges.**
Please note: the reason the price is listed as 'free' at time of booking is because we don't take payment via Eventbrite, however your school will be invoiced after the event.
Overview
This training will be held online via Google Meet. It consists of a morning webinar from 9:15am – 12:00pm followed by an individual, one to one 30 minute video call with Conrad in the afternoon.
*****IMPORTANT***** We have a new procedure for booking individual, afternoon one to one sessions this year. Attendees will have two separate video links for the day so please read the instructions below carefully to ensure it's booked properly.
Morning webinar
Once you book your ticket on eventbrite, a reminder for the 9:15am – 12:00pm morning webinar will be emailed to you automatically, and then again 48 hours prior, 2 hours prior, and when the event starts.
On the morning of, go to the eventbrite email and click 'View the event' > then 'Join now' to access the video call > then click 'Ask to Join'. (Please note that you won't be actually admitted into the meeting until 9.15 sharp as we have to admit people manually).
If you don't already have an Eventbrite account, please create one in advance so that you don't have to rush to do so as the training is starting. Do this by clicking 'View the event' in your email and follow the steps.
When on the video call, you will be able to hear Conrad speak and view his computer screen. You can leave your own camera on or off but we ask that you keep your mic off for the duration of the lecture part of the webinar, unless otherwise instructed as it can cause sound/feedback issues.
Afternoon one to one call **IMPORTANT: NEW PROCEDURE FOR BOOKING**
This year, attendees must book their own 30 minute afternoon slot instead of being allocated one in advance. They are first come, first served so please book this ASAP. When you book your ticket to this event through eventbrite, you will receive a confirmation email from eventbrite. Within that email, there will be a link to book your own afternoon time slot with instructions on how to do so. You will then have a separate Google Meet link/calendar invite emailed to you and it will appear in your calendar.
In summary:
1. Book your ticket for the training event via eventbrite >
2. Receive a confirmation email from eventbrite >
3. Follow the link in the confirmation email asap to book your preferred afternoon time slot >
4. On the day of the event you will have 2 video links. The one for the morning webinar is accessed via your eventbrite reminder email, then the one for your afternoon one to one video call is accessed via the link in your calendar invite (this is also emailed to you).
Please email lclarke@vsware.ie if there are any issues. If you are not able to attend your one to one session on the day, we will not be able to arrange it for a different date.
Times
Morning Webinar – 9:15 – 12:00 (break from 10:35-10:50)
Times available to book for afternoon sessions
Attendee 1: 12:25 – 12:55
Attendee 2: 13:00 – 13:30
Attendee 3: 13:35 – 14:05
Attendee 4: 14:10 – 14:40
Attendee 5: 14:45 – 15:15
Attendee 6: 15:20 – 15:50
Attendee 7: 15:55 – 16:25
Attendee 8: 16:30 – 17:00
Course Content
Attendance - 30
Creating and printing custom letters/reports from word templates
Creating and cleaning up attendance codes
Using Attendance reporting section
General - 30
Advanced search overview, creating groups via advanced search etc
Searching for past students and their enrolment history
Getting your school ready for next academic year, what will be carried forward and what
administrators have to do in August /September
Entering new students
Creating and renaming classes
Setting up your school academic Calendar,- entering holidays, in-house training days etc
Bulk enter /Search Locker numbers per class, per student
Creating Custom Groups – e.g. LCVP Students only , Teachers only (less SNA, Admin etc. ) All students except PLC's etc.
Printing list of all students with 2nd address, siblings.
September returns submission – what needs to be cleaned up and entered.
Renaming subject names
Letter Templates - 30
How to create a letter template and upload to your system (e.g. Proof of attendance letter, Absentee
letter etc.)
How to use word variables linked to VSware
How to print a letter for a complete year group (e.g. issue an introduction letter to all 1st years etc.)
BREAK: 15
Fees - 20
How to create fees and assign to a year/ student/ group
Online payments – what is required?
Editing a teachers Timetable: 20
How to remove a room from a teacher's timetable
How to swap a class from a teacher's timetable
How to add a teacher as an additional teacher to a timetable
Class List Management - 20
Where core subjects are assigned and can be found
Explain why option blocks are not visible
Adding students from multiple years to a teaching group. – e.g. Agricultural Science 5th & 6th years assigned to 6th years teachers' timetable
How to enter a level to a class – e.g. Higher level Maths class.
About the organiser
Please note: All VSware online training events cost €140 ex VAT (€172.20 inc. VAT) per attendee per day. Dates for our 2023 courses will be released in early January.
Courses in 2023:‍
- Timetable Training (Day 1)
- Timetable Training (Day 2)
- Timetable Training Refresher
- VSware Further Education Timetable Training
- VSware Administration (Standard)
- Administration - Advanced (A)
- Administration - Advanced (B)
- Attendance & Behaviour Mgmt.
- Newly Appointed Deputy Training
- VSware Student Options Webinar