Finscéalaíocht Cholmcille le Suzanne Uí Ghallachóir
About this event
Is scéalaí cáiliúil as iarthuaisceart Dhún na nGall í Suzanne Uí Ghallachóir atá ábalta páistí a chur faoi gheasa le blianta lena scéalta agus a fhinscéalta. Le Colmcille 1500 a chomóradh i mbliana, roinnfidh Suzanne ceithre fhinscéal faoin naomh a leanann a shaol ó Dhún na nGall go hAlbain.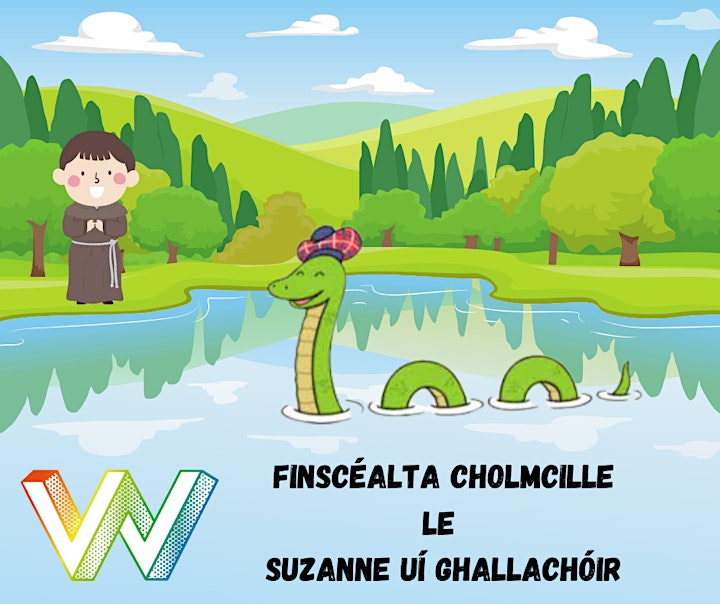 Organiser of Wainfest 2021 - Finscéalta Cholmcille le Suzanne Ní Gallachóir
Donegal County Council provides a network of libraries as cultural spaces for creating opportunities to enhance community life. Libraries promote pride, confidence and identity in local and national culture as well as providing economic stimulus through learning and creativity. By providing a modern library and information service the Council seeks to meet the need for general education, information and recreation, to support the quest for knowledge, and to meet the public's interest in reading and the arts.

This event is part of Donegal County Council's Culture Division's annual Children's Arts and Book Festival, Wainfest. For more information visit www.wainfest.ie