Join author and wildlife illustrator Aga Grandowicz and learn more about the animals that can be found in the Irish countryside.
About this event
After spending nineteen years as an art director and a graphic designer working for a wide variety of businesses and advertising agencies, Aga Grandowicz decided to focus on her lifelong passion for nature and animals. This led to the publication in 2018 of an award-winning illustrated book, 'Dr Hibernica Finch's Compelling Compendium of Irish Animals'. The book was shortlisted for Irish Books Awards 2018 in the Best Irish- Published category, Literacy Ireland's Children's Book Award 2019, and won Aga the Honour Award for Illustration in CBI's Book of the Year Award 2019.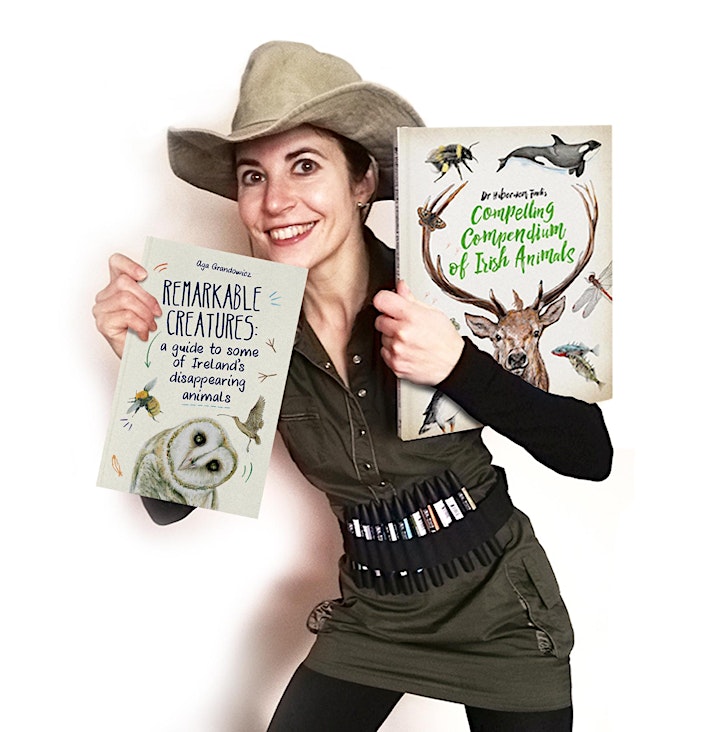 Organiser of Wainfest 2021 - Wildlife illustrator Aga Grandowicz
Donegal County Council provides a network of libraries as cultural spaces for creating opportunities to enhance community life. Libraries promote pride, confidence and identity in local and national culture as well as providing economic stimulus through learning and creativity. By providing a modern library and information service the Council seeks to meet the need for general education, information and recreation, to support the quest for knowledge, and to meet the public's interest in reading and the arts.

This event is part of Donegal County Council's Culture Division's annual Children's Arts and Book Festival, Wainfest. For more information visit www.wainfest.ie