About this Event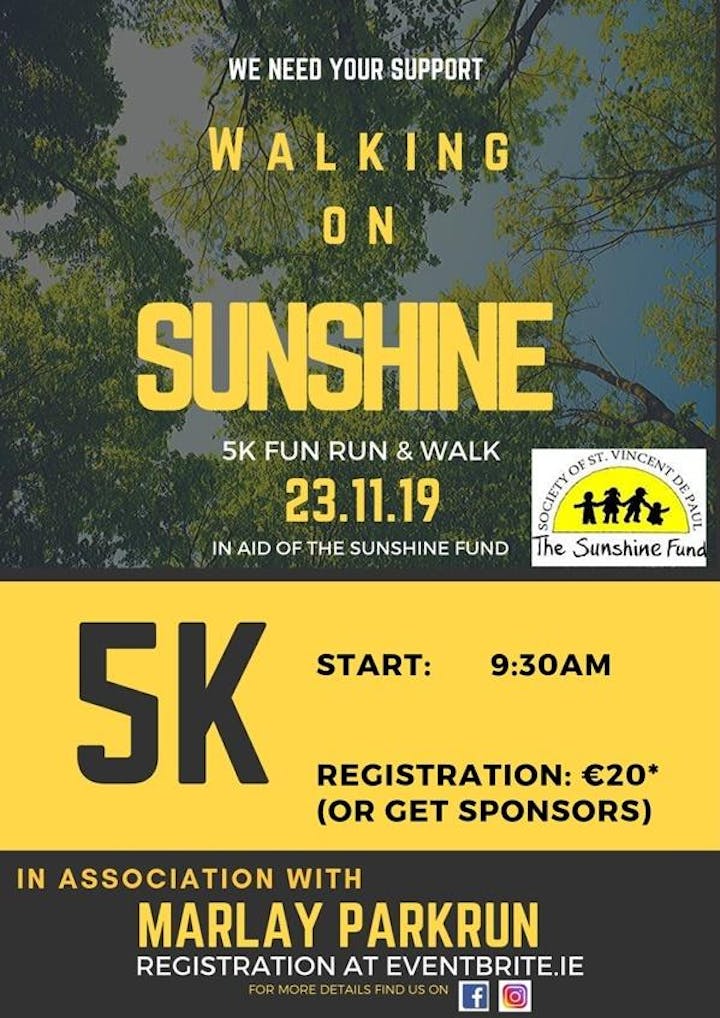 Walk, jog or run our 'Walking on Sunshine 5k' in association with Marlay Parkrun, taking place Saturday November 23rd 2019.
Join our 5k Fun-Run/Walk – bring your friends, family and even your dog! Go the extra mile and help us support the most vulnerable children by joining our Sunshine Fund Run campaign with a recommended donation of €20. Your vital support allows us to provide a week-long summer holiday for the children of Dublin and surrounding counties. Every little helps! You will receive a t-shirt to wear during our 'Walking on Sunshine 5K' and we will email you details prior to the event.
This donation does not relate to you participating at parkrun which is a free event.
Free parkrun timed events are held every Saturday – start time 9:30am in Marlay Park (entrance beside main playground). You can register online any time at parkrun.ie.
Location: Marlay Park, Grange Road, Rathfarnham, Dublin 16.